Report: Officials looking into possible poisoning by counterfeit booze as potential cause of DR tourist deaths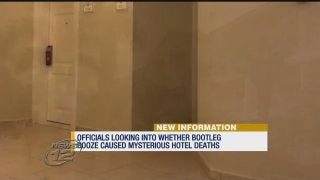 A new theory has come to light behind the mysterious deaths at resorts in the Dominican Republic, a new report says.
According to the New York Post, investigators are now looking into a possible poisoning by counterfeit booze.
Officials are looking into who supplied the alcoholic beverages the victims drank in the moments before their death.
So far, seven Americans are recorded to have died mysteriously.
The Hard Rock Hotel & Casino and Bahia Principe described the deaths as simple accidents.
The Dominican Republic government also says they are mere isolated incidents.