Scaffolding collapses in Morris Heights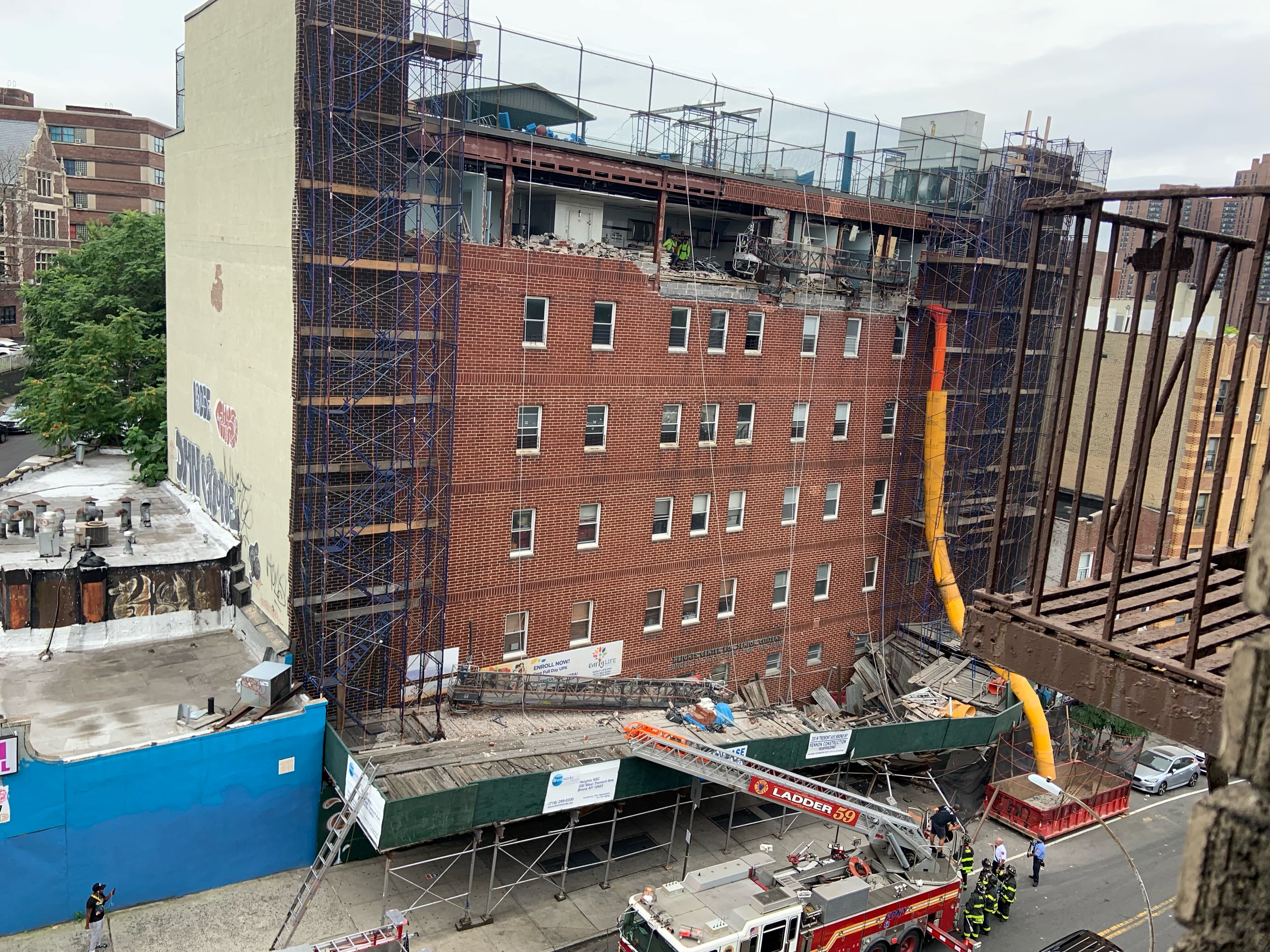 Emergency officials are responding to the scene of a scaffolding collapse in Morris Heights.
The scaffolding collapsed onto a sidewalk shed at 200 W. Tremont Ave. shortly after 9:30 a.m.
Image courtesy of Maria Nieves.
A fire chief on scene says that they do not believe anyone was under the scaffolding when it came down, and there are currently no injuries.
Part of the building's façade collapsed, which brought part of the scaffolding with it, responding crews tell News 12. Nobody was inside of the building at the time.
Inspectors from the Department of Buildings were on scene investigating the collapse.
Building management's application to renovate the north façade was approved in August last year, and a permit for the work was issued in April this year, according to public records.
The FDNY says about 55 firefighters responded to the scene, along with EMS, police and the Department of Buildings.

The Department of Buildings says it is still investigating the cause of the collapse. Engineers are currently working on a plan to remove all the remaining unstable sections.