More storm activity possible for the city Sunday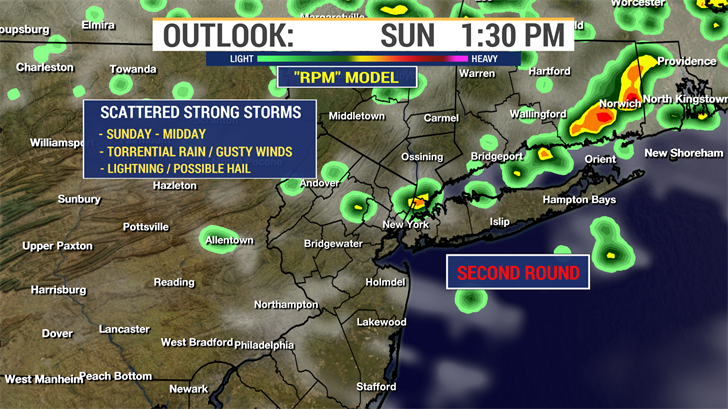 More storm activity may be hitting the city Sunday.
News 12 meteorologists say Sunday will be mostly sunny with highs around 83 degrees.
The day won't be a washout, but we could see scattered thunderstorms around Sunday afternoon into the evening. Some storms could bring heavy downpours, gusty winds, lightning or small hail.
Then Sunday night will be partly cloudy and comfortable with lows in the mid-60s. And expect sunny skies and warm temps for the first day of July on Monday.
Stay with News 12 for the latest weather information.