Secretary of State Pompeo: 50,000 stranded Americans brought home to US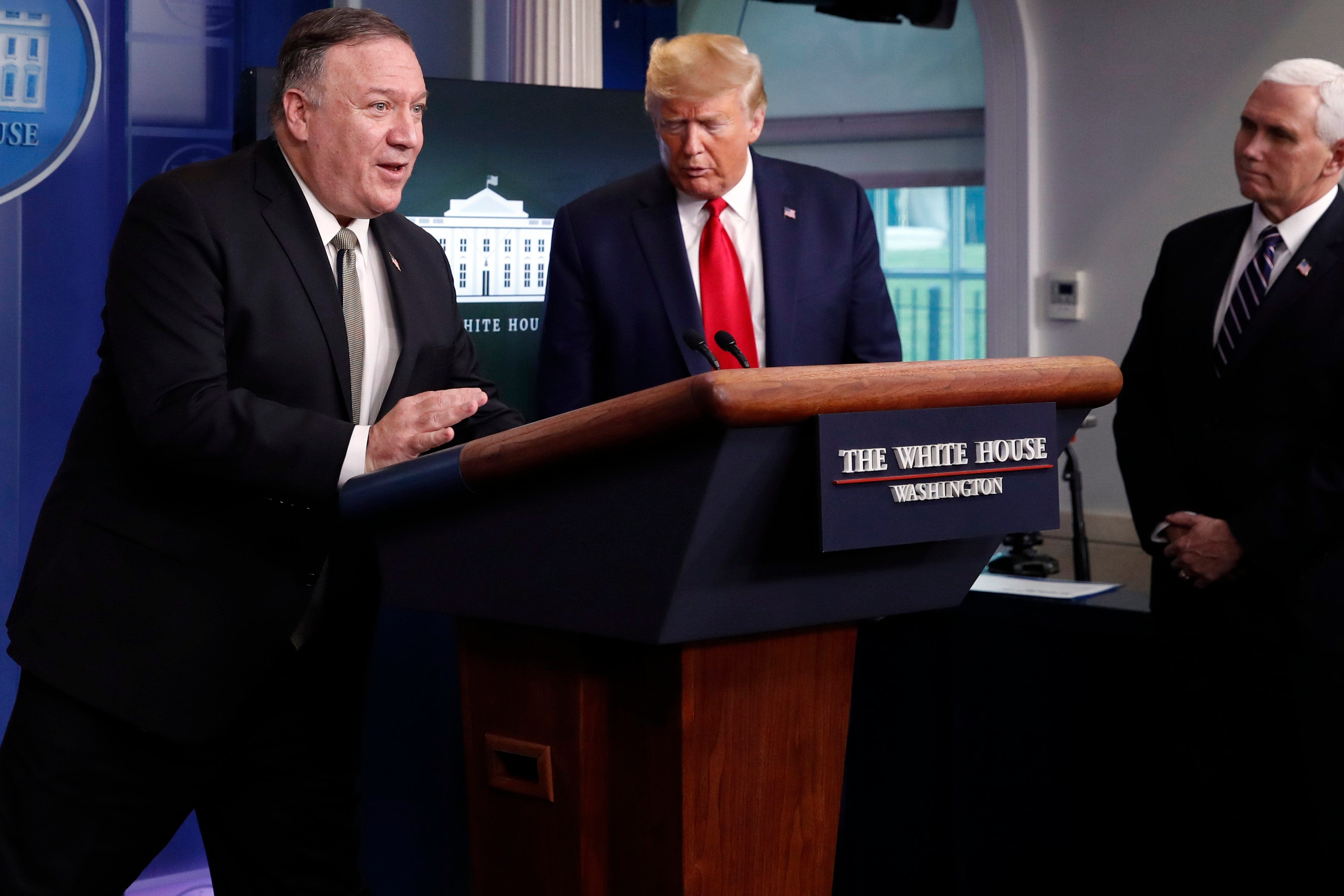 BRIEFING UPDATES:
-184 countries have coronavirus cases, said President Donald Trump.
-British PM Boris Johnson "seems to be doing better," according to Trump. 
-Secretary of State Mike Pompeo says 50,000 stranded Americans have been brought back home to the U.S.
-No sanctions are preventing medical supplies from going to Iran, Pompeo said. But they did not accept the U.S's help, he said.
-11 million N95 masks have been delivered to hot spots, including 6.6 million to New York and New Jersey, said Trump.
-300 million new face masks will be delivered in May and June.
-10 drugs are now in clinical trials, said Trump. 
-Trump said he learned of the severity of the virus shortly before closing flights to and from China.
-"It would be nice to open [the country] with a big bang," said Trump. He said he would "rely really heavily" on medical experts' opinion before opening country back up.
-More than 400,000 Americans have tested positive and 14,000 have died, said Vice President Mike Pence.
PHOTOS: The impact of coronavirus around the world