Students learn leadership skills through community service program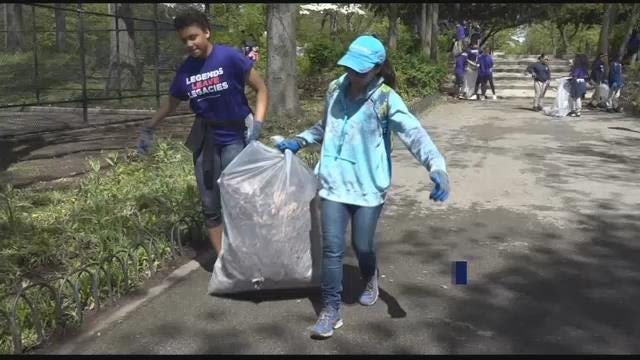 A group of Bronx students put what they learned in the classroom into their community service.
The students, part of Woodlawn Student Leadership & Legacy Program, worked together to clean up Pelham Bay Park.
The program, which started two years ago, teaches students leadership qualities through notable individuals buried at Woodlawn Cemetery.
So far, more than 1,300 students have gone through the program.
Mentors say the program also builds confidence, encourages teamwork and community advocacy.