Students paint walls of Lehman High School for nonprofit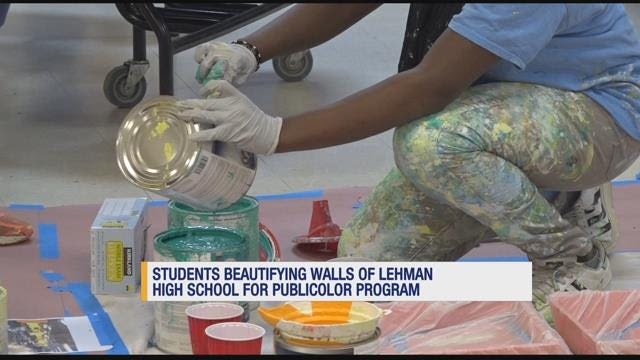 Students from all over New York City gathered at Lehman High School Saturday to brighten the walls and hallways through painting.

The event was hosted by Publicolor, a nonprofit that engages high-risk youth through design based programs to prepare them for college, their careers and life.

The students spent the morning prepping their workspaces by taping the floors and getting their paint colors and brushes ready.

Organizers say family members were invited to join in on the fun.

The founder of Publicolor says she believes education is the path to prosperity and the path out of poverty.

Students say they will feel a sense of pride and ownership when they see the finished product.

The project is expected to be finished by March 23.