Tempers flare at meeting for Blondell Commons project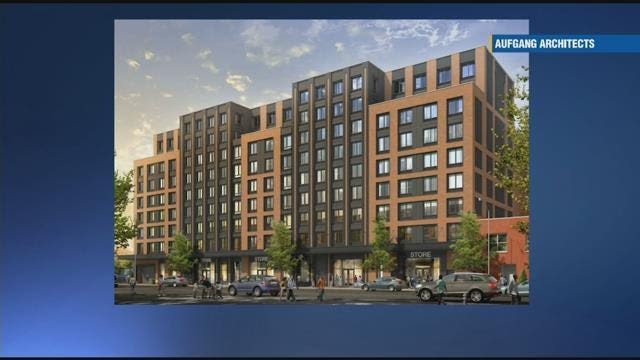 A controversial proposal to build nine-story mixed-use residential and commercial building in Westchester Square is drumming up conversation once again.
Community Board 11 held a meeting about the proposal Wednesday night, where residents voiced their concerns multiple times. Many say a building of this size does not fit on Blondell Avenue.
Both community board 10 and 11 voted against the plan earlier this winter. Councilman Mark Gjonaj showed up to both board's meetings this week as tempers flared.
Some community members accused Gjonaj of bully the community boards to rethink their vote. Gjonaj made it clear that there cannot be a re-vote, and that his only intention at the meetings was to express his concern about the future of the Blondell Commons site.
Gjonaj says if the commons is not built, that will leave room for a developer to put something else there, such as a shelter.
The proposal is now at City Council level and Gjonaj says there is a lot of support for the building, which would house 228 apartments.