This bidet attachment will make you want to say goodbye to toilet paper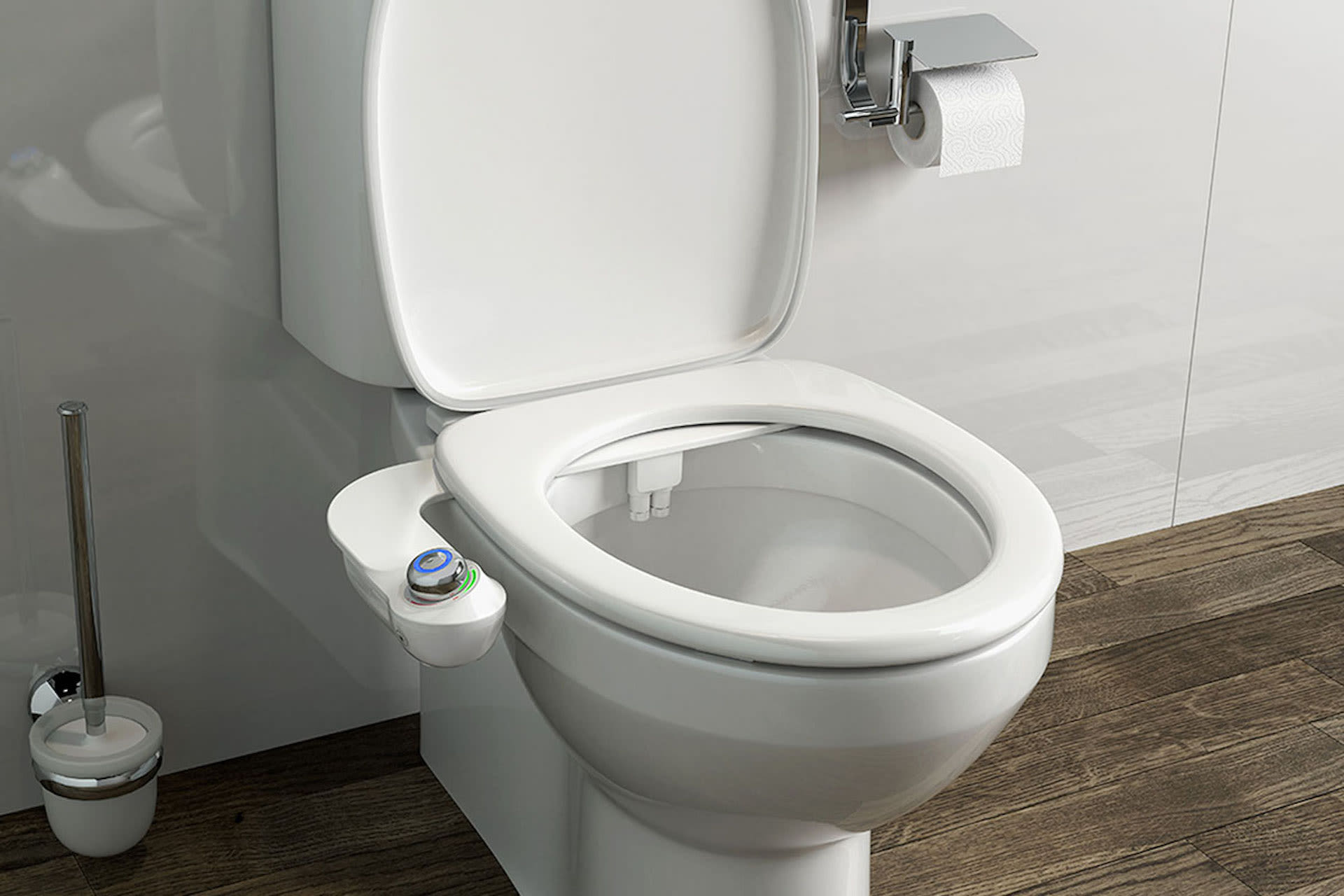 News12 is partnering with StackCommerce to bring you the News12 Shop. This article doesn't constitute editorial endorsement, and we earn a portion of all sales.
Remember a year ago when toilet paper was one of the most
coveted items
in America? We can all agree that that was an incredibly strange time. Though you might have nightmarish flashbacks to trips to the store with no TP in sight, there's a solution that will kick your reliance on those little rolls so you'll never be stranded again.
The SlimGlow offers a slight incline to complement your natural position with a soothing blue night light, so you can find the toilet in the dark, when you really need it. Of course, you can control your clean with the comfort grip pressure control knob and dual nozzle cleansing options.
The device is also very easy to install, so you won't need to call a handyman or plumber, especially since there will be no TP to clog your toilet anymore. There's no extra plumbing required, and no wires either. This bidet will truly be a no-hassle experience from start to finish. It simply connects to your freshwater supply and provides a continuous water stream at the pressure you choose. 
SlimGlow: The World's First Bidet Attachment Featuring a Night Light normally costs $79, but for a limited time, you can get it
for only $49.99,
which is 36% off.
Prices subject to change.