Thousands take part in breast cancer walk at Orchard Beach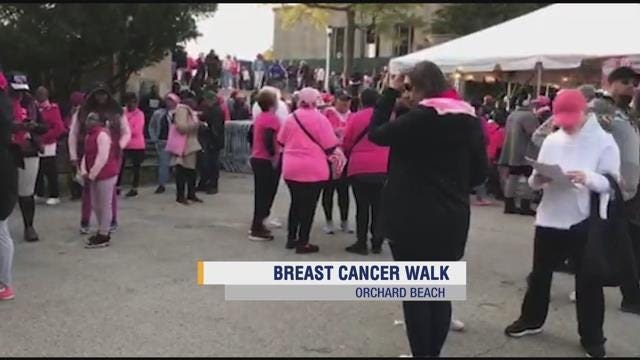 There was a sea of pink at Orchard Beach Sunday as thousands of people laced up their shoes for the annual Making Strides Against Breast Cancer walk.
About 16,000 people were expected to attend the event, which raises money for cancer research and honors those affected by the disease.
Among attendees were survivors who wore sashes proclaiming that they've won their battle against cancer.
Last year, the event raised over $500,000 for patient services and research through the American Cancer Society.