Union Community Health Center unveils mobile health unit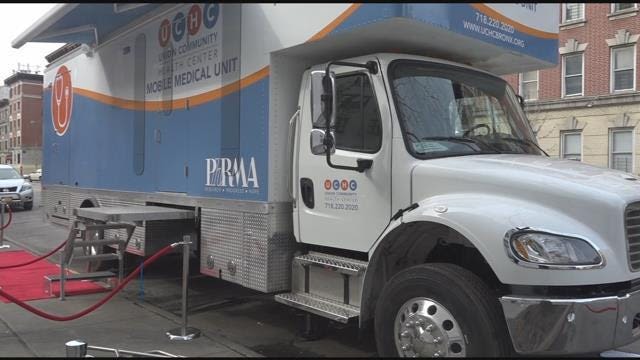 Union Community Health Center officials unveiled their new, state-of-the-art mobile health unit Friday.
Officials say the unit is going to be traveling throughout the Bronx with the goal of serving any and all residents, regardless of their insurance.
They aim to provide health care to what they call "the most vulnerable and isolated communities."
The 35-foot medical van has three examination rooms with digital imaging services and an X-ray machine.
It will be operating seven days a week.