US government moves to stop potential banking crisis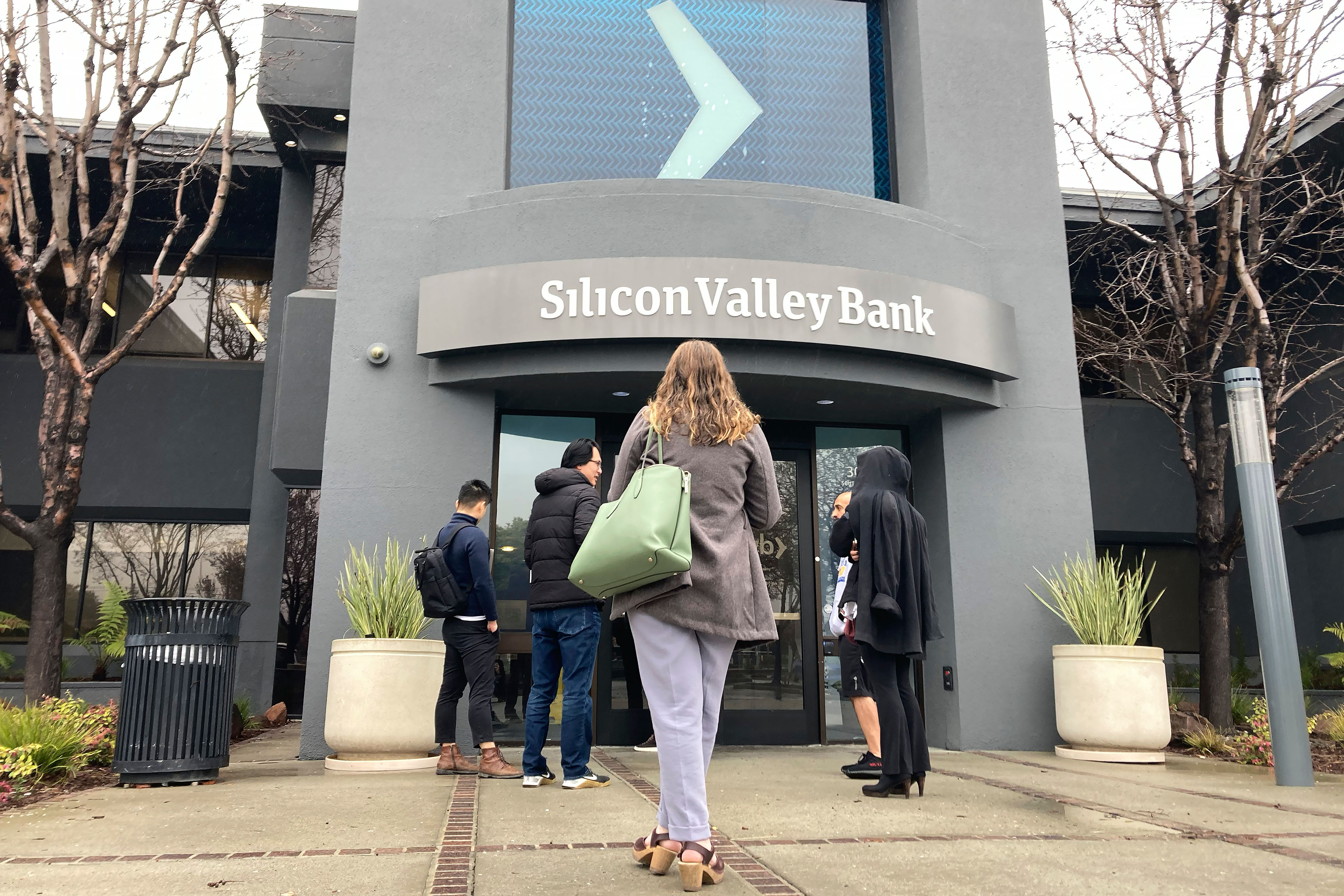 The U.S. government took extraordinary steps Sunday to stop a potential banking crisis after the historic failure of Silicon Valley Bank, assuring depositors at the failed financial institution that they would be able to access all of their money quickly.
The announcement came amid fears that the factors that caused the Santa Clara, California-based bank to fail could spread, and only hours before trading began in Asia. Regulators had worked all weekend to try and come up with a buyer for the bank, which was the second largest bank failure in history. Those efforts appeared to have failed as of Sunday.
In a sign of quickly the financial bleeding was occurring, regulators announced that New York-based Signature Bank had failed and was being seized on Sunday. At more than $110 billion in assets, Signature Bank is the third-largest bank failure in U.S. history.
The Treasury Department, Federal Reserve and FDIC said Sunday that all Silicon Valley Bank clients will be protected and have access to their funds and announced steps designed to protect the bank's customers and prevent more bank runs.
"This step will ensure that the U.S. banking system continues to perform its vital roles of protecting deposits and providing access to credit to households and businesses in a manner that promotes strong and sustainable economic growth," the agencies said in a joint statement.
Regulators had to rush to close Silicon Valley Bank, a financial institution with more than $200 billion in assets, on Friday when it experienced a traditional run on the bank where depositors rushed to withdraw their funds all at once. It is the second-largest bank failure in U.S. history, behind only the 2008 failure of Washington Mutual.
Some prominent Silicon Valley executives feared that if Washington didn't rescue the failed bank, customers would make runs on other financial institutions in the coming days. Stock prices plunged over the last few days at other banks that cater to technology companies, including First Republic Bank and PacWest Bank.
Among the bank's customers are a range of companies from California's wine industry, where many wineries rely on Silicon Valley Bank for loans, and technology startups devoted to combating climate change.
Sunrun, which sells and leases solar energy systems, had less than $80 million of cash deposits with Silicon Valley Bank as of Friday and expects to have more information on expected recovery in the coming week, the company said in a statement.
Stitchfix, the popular clothing retail website, disclosed in a recent quarterly report that it had a credit line of up to $100 million with Silicon Valley Bank and other lenders.
Silicon Valley Bank began its slide into insolvency when its customers, largely technology companies that needed cash as they struggled to get financing, started withdrawing their deposits. The bank had to sell bonds at a loss to cover the withdrawals, leading to the largest failure of a U.S. financial institution since the height of the financial crisis.
Yellen described rising interest rates, which have been increased by the Federal Reserve to combat inflation, as the core problem for Silicon Valley Bank. Many of its assets, such as bonds or mortgage-backed securities, lost market value as rates climbed.
Sheila Bair, who was chairwoman of the FDIC chair during the 2008 financial crisis, recalled that with almost all the bank failures during that time, "we sold a failed bank to a healthy bank. And usually, the healthy acquirer would also cover the uninsured because they wanted the franchise value of those large depositors so optimally, that's the best outcome."
But with Silicon Valley Bank, she told NBC's "Meet the Press," "this was a liquidity failure, it was a bank run, so they didn't have time to prepare to market the bank. So they're having to do that now, and playing catch-up."