Victim's mother testifies in trial of man accused of shooting young boy in head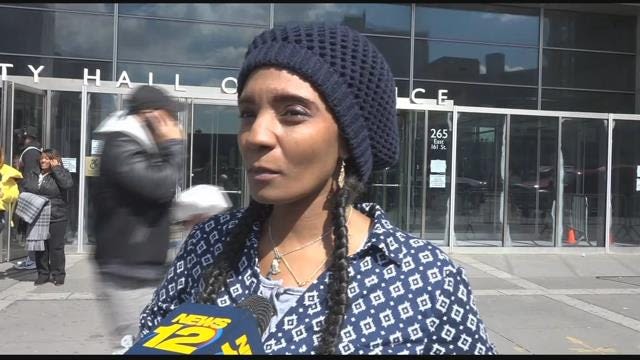 Testimony continued Tuesday in the trial of a Bronx man accused of shooting a young boy in the head.
In court, Erica Mitchell spoke publicly for the first time about the 2017 shooting that almost killed her son, Jaheem Hunter.
Mitchell, along with other members of Jaheem's family, were in court as testimony continued in the trial of Michael Quiles, who's accused of shooting Jaheem in the head on his fifth birthday in June 2017.
On Tuesday, the prosecution called to the stand one of its key witnesses, Aja Holmes, who was present when Jaheem was shot outside of 1138 Washington Ave. Holmes, who is the boy's half-sister and foster mother, told the jury that she heard at least two shots ring out, followed by Quiles running down the street. Holmes identified Quiles to the jury as the man who shot her little brother.
Quiles is facing a top charge of attempted murder. His lawyers continue to argue that someone else may have shot Jaheem.