NYC to roll out mobile COVID-19 testing trucks starting in Soundview on June 9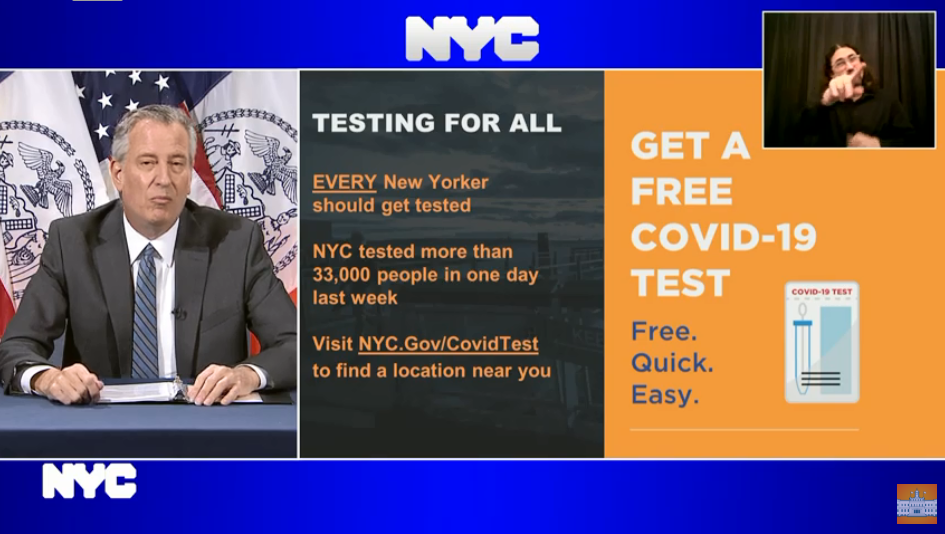 With more and more people gathering for protests, the mayor says it is now as important as ever to get tested for COVID-19.
According to Mayor Bill de Blasio, New York City tested more than 33,000 people in one day last week.
The city is launching its mobile COVID-19 PCR testing sites. The mobile sites will be walk-in only with a 90-test capacity in July.
Starting with two trucks hitting the streets next week, with one in Soundview in the Bronx on June 9 and June 10 and another in Kew Gardens, Queens on June 11.
The city will ramp up with up to 10 trucks in July.
The city also plans on launching three new Centers of Excellence. These community clinics with be in hard-hit communities of color and will prepare for future spikes, prevent hospitalization and recovery outside of the hospital.