Mayor outlines Beat the Heat plan to keep New Yorkers cool this summer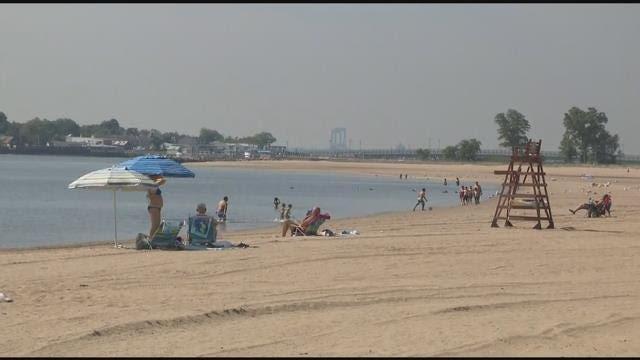 Mayor Bill de Blasio outlined his plan Thursday on how the city plans on keeping New Yorkers cool this summer while also social distancing.
The Beat the Heat plan will include 130 cooling and misting locations in the most heat-burdened communities.
It will also include 145 cooling centers with social distancing guidelines, 300 hydrants opened with spray caps, 650 spray showers in city parks and 14 "Cool Streets" with expanded cooling options.
The mayor also addressed more funding for a community-based approach to prevent the spread of COVID-19.
He says this will include $10 million for funding for community groups to fight COVID-19.
NYC Health + Hospitals and DOHMH will request proposals for 20+ community-based organizations to promote and educate neighbors to get tested and engage with contact tracing.
Grants will range from $50,000 to $70,000.
The new hyper-local approach to prevent the spread of COVID-19. The city will focus resources and support services into neighborhoods where data shows low testing rates and a high percentage of positive tests. Goals will include engaging the whole community, increase the testing rates, bringing wrap-around services into the community and lower transmission.
NYC will launch first in zip code 10457 in Tremont. Results will inform future work in other neighborhoods.
The response will test at least 2,500 people in that zip code in the next two weeks, then will connect those who test positive to services.
Resource navigators will be on-site to immediately connect people with services, including hotel rooms if needed.