Mayor says NYC must work hard, practice social distancing to combat 'ferocious' virus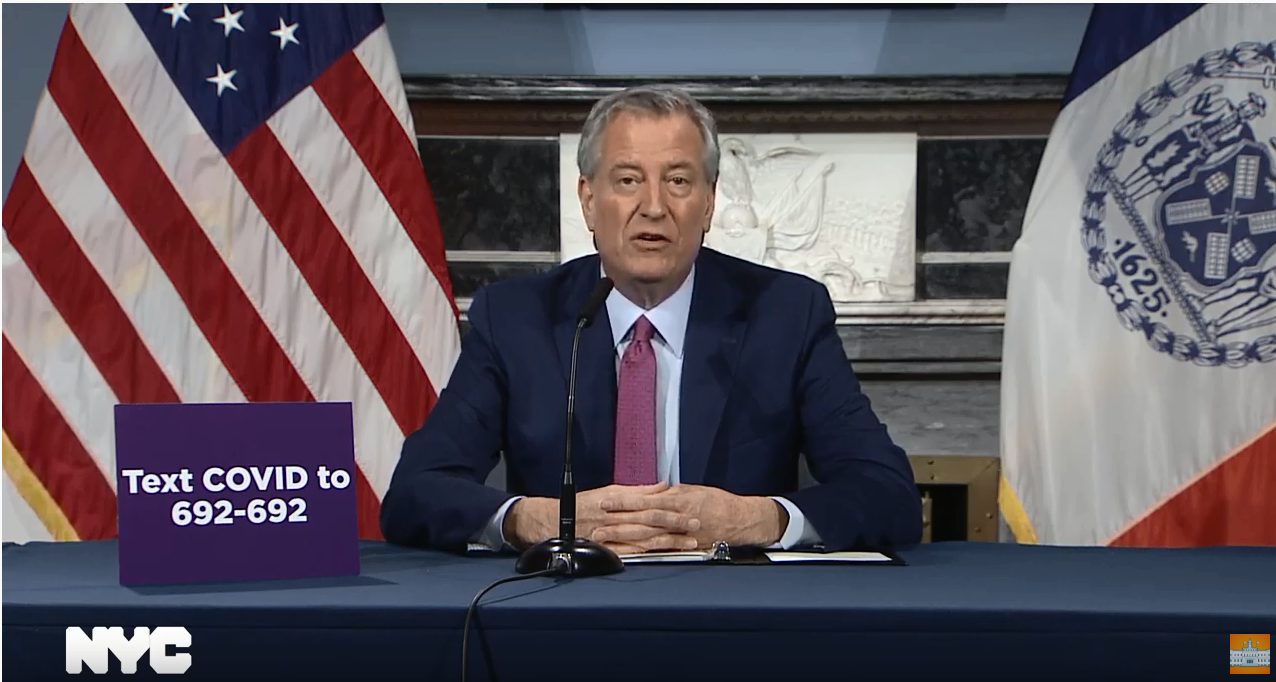 Mayor Bill de Blasio said it is as important as ever to follow social distancing rules.
He says it is New Yorkers job to practice shelter in place and social distancing in the effort to flatten the curve.
He says the long-term objectives for New York City include preventing a resurgence of the virus, guard health care workers from being overworked and health care facilities from being overstretched.
De Blasio added New Yorkers should also adjust to gradual restrictions in real times based on the prevalence of the virus to maintain ability to reassert as needed.
Social distancing was stressed as not just protection to the individual New Yorker but also as a prevention of spreading the virus to vulnerable New Yorkers.
Mayor de Blasio said there has been progress in social distancing strategies, including bans on large gatherings, restricted visits to hospitals and nursing homes, closed non-essential businesses and six feet separations. Also, on the list was closed bars and restaurants, wearing masks outdoors, limited outdoor recreation and shelter in place.
He said he believes this will in effect through April and most likely in May.