Mayor: NYC will add more ferry services and bus lanes as phase one of reopening begins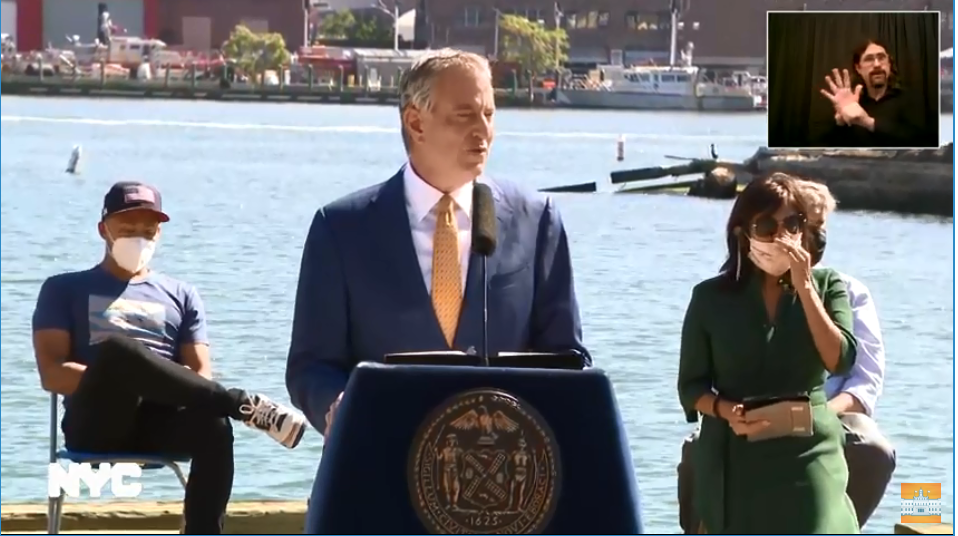 Many New Yorkers are heading back to work today as the city begins phase one of its reopening plan.
There is an estimate of 200,000 to 400,000 people returning to work.
The sectors include construction, manufacturing, wholesale suppliers and non-essential retail (curbside and in-store pickup)
Mayor Bill de Blasio says there will also be 20 new miles of busways and bus lanes to help thousands of New Yorkers have a faster way to work and less crowding.
This includes five new busways, that will be launching between June and October. Each will be a trial, and if they are successful they will become permanent.
The new busways will include 149thStreet in the Bronx.
He also addressed commuters on the Staten Island Ferry. He says starting this afternoon, the ferry will run every half hour. There will also be face coverings and hand sanitizer available for free as well as social distancing markers.
Mayor de Blasio took time to thank the MTA for its dedication to health and safety.
Approximately 800 NYPD school safety agents will be deployed throughout the MTA at high priority stations. They will provide face coverings and promote social distancing.
The mayor says that alternate side parking will continue to be suspended through Sunday, June 21.
He says New Yorkers must still practice social distancing to continue to keep the city healthy.