Whole Foods recalls prepared foods over possible salmonella contamination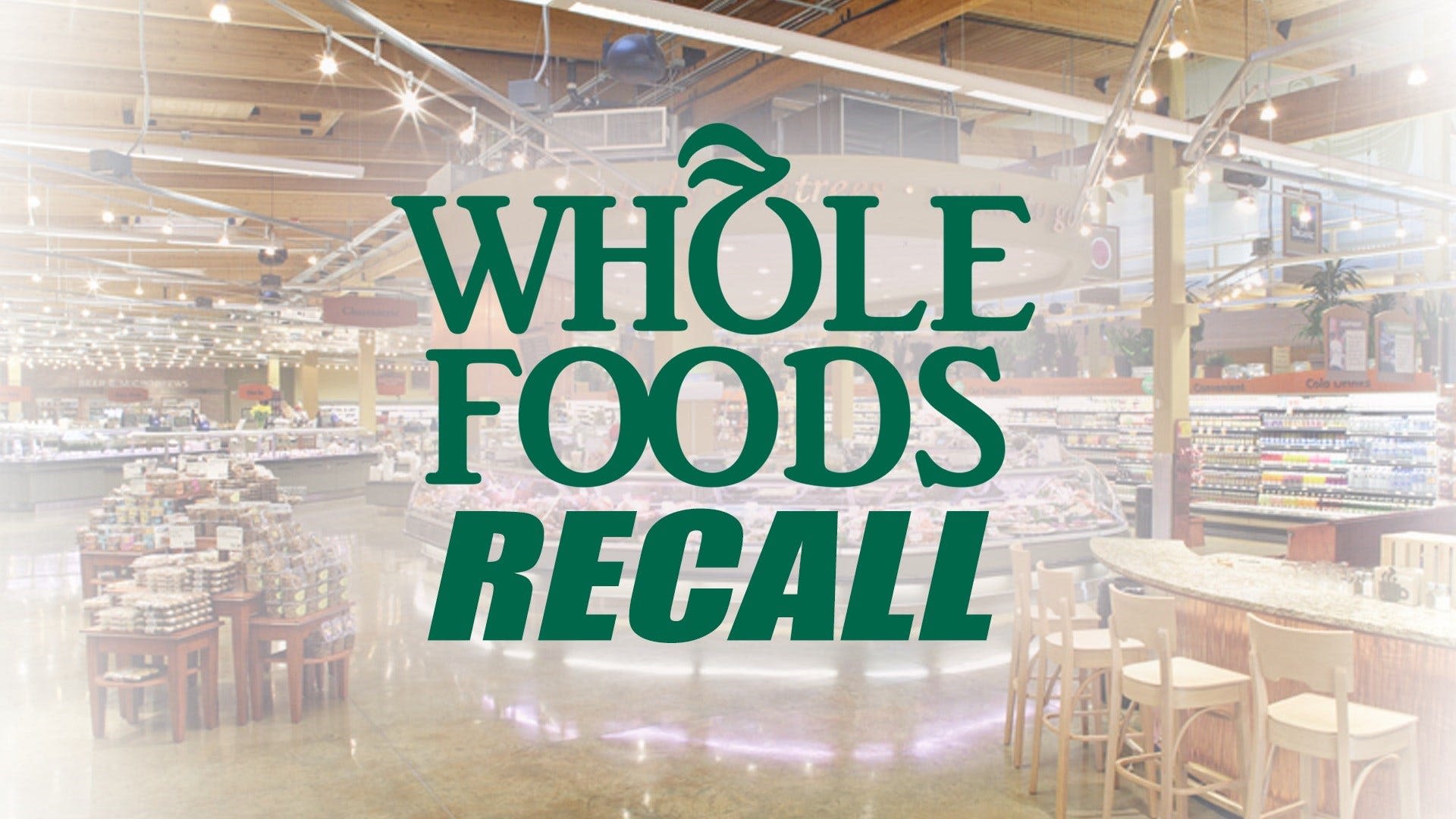 Whole Foods is voluntarily recalling several of its prepared foods because of possible salmonella contamination from baby spinach.

The salads, pizzas, sandwiches and wraps were sold at stores primarily in the Northeast, including in New Jersey.
According to the FDA, anyone who bought the items from the salad bar or hot bars at stores through Jab. 23 should throw them away.
There have been no reports of any illnesses.
For more information, click
here.