Woman overcomes disease to become a bodybuilder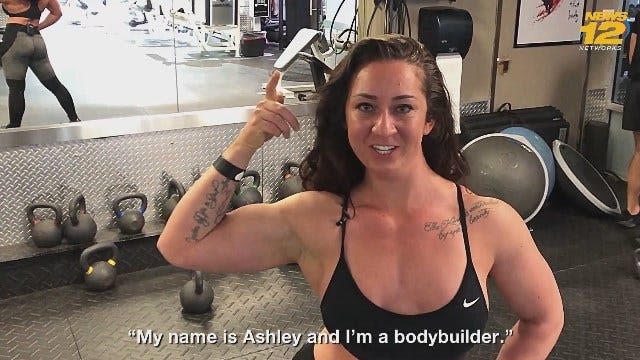 Becoming a bodybuilder is a long process that takes a big lifestyle change.
Ashley Kern, 28, decided to start training to become a bodybuilder about five years ago. Her journey has not been an easy one.
"When I was 12, I found out I had a disease that could make me obese like a hormonal disorder. So, at that point, I was a competitive gymnast already, but I had to start dieting, so at that point I decided I wasn't going to let that overcome me," says Kern.
Kern is also a teacher, but her goal is to become a professional bodybuilder full-time.
To get there, she must win a national competition in the city to move up and earn a title.
"There's an offseason and an on-season. So, your offseason isn't really an offseason. You still have to work out six days a week and you still have to diet a certain way," says Kern. "You're focusing on building muscle and that's kind of where I am now focusing on getting more muscular."
When it comes to training, lifting heavyweights is a must and we're not talking about 10- 15 pounds. Ashley is lifting 50-pound weights in each arm.
"I love when I'm suffering and really having to push yourself. Almost causing yourself pain to achieve a goal and once you step on stage it's just the most rewarding thing," says Kern.