Anthony Carlo's Notes for Junior Trial Day 13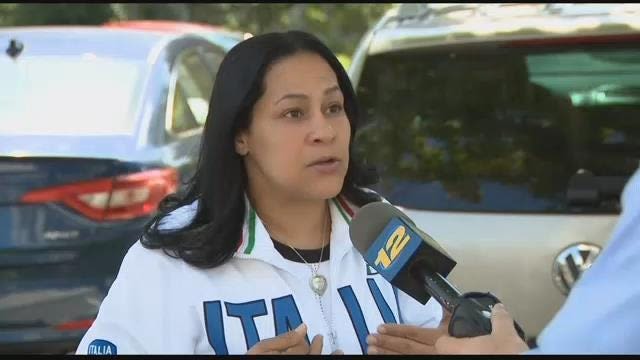 CROSS EXAMINATION OF KEY WITNESS MICHAEL 'SOSA' REYES
Leandra Feliz gets up angrily and says, "you killed my boy" and storms out of the courtroom.
She tells News 12 the judge ruled she had to leave for the day.
It is indefinite whether she'll be allowed to watch the proceedings from the court room the rest of the trial.
Court says they are trying to keep this a fair trial a don't want jurors impacted by her second outburst.
Defense acknowledged the first outburst could have had to do with a medical issue.
She says she got mad because she is afraid they will keep giving plea deals to these men.
She says she thinks Sosa is trying to clear himself and another defendant Pacheco (Philly), awaiting trial.
Kyle Watters' cross examination of him determined that Sosa testified in front of a grand jury on June 28 of last year that he was not a gang member.
On Friday he testified on direct with prosecutor Dolan that he is a member of the Trinitarios.
On Wednesday, he testifies on cross that in April of 2018 the bad boys threw him out of the gang and that Philly or Pacheco was not an original bad boy, but was hanging out with the gang.