Baychester Avenue stretch removed from dangerous corridor list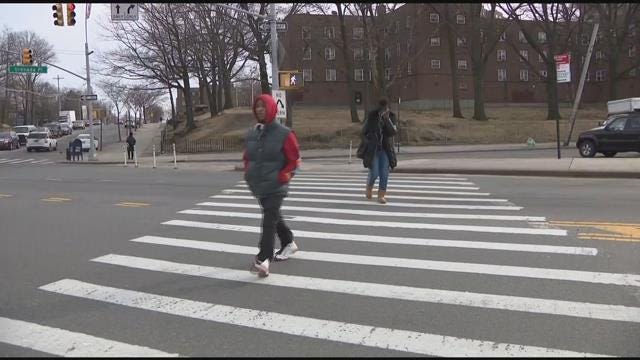 Safety improvements made along a once-dangerous stretch of Baychester Avenue have prompted its removal from the Vision Zero list of "priority corridors."
Baychester Avenue from 241st Street all the way down to Hammersley Avenue was put on the priority list in 2015 after five pedestrians were killed on the two-mile stretch between 2009 and 2013.
In response, the city's Department of Transportation embarked on safety engineering projects, including pedestrian islands, enhanced crosswalks and more signs to direct traffic.
According to Vision Zero crash stats, pedestrian deaths on the stretch decreased to two between 2012 and 2016. There have been no pedestrian deaths since then.
A DOT spokesperson told News 12 that more pedestrian islands installed along that stretch of Baychester Avenue are coming, as well as a painted sidewalk along a portion of it.
Those projects should be completed this year.