Betts agrees to record contract; Syndergaard, Judge, Sanchez sign new deals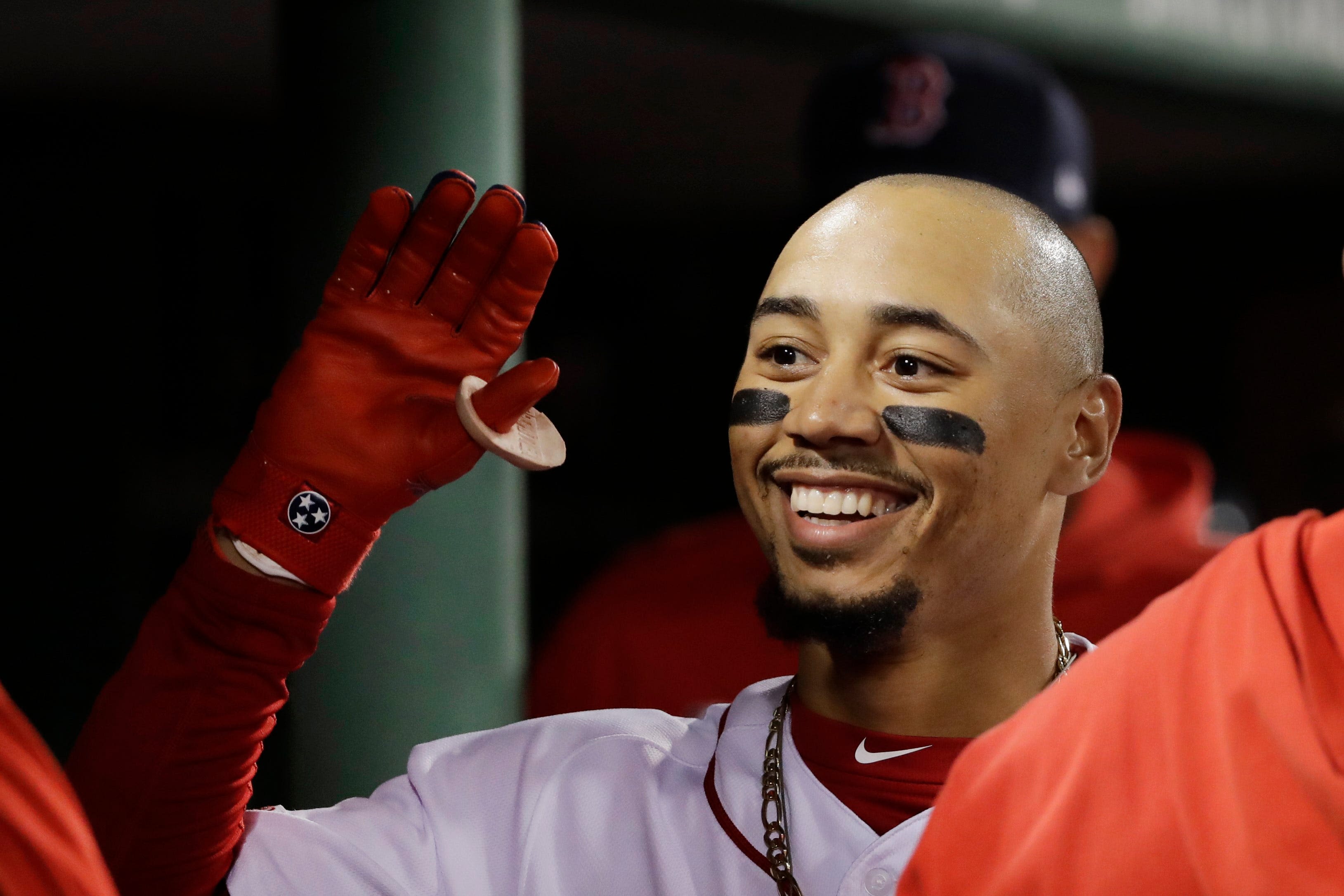 Red Sox outfielder Mookie Betts, Mets pitcher Noah Syndergaard and Yankees Aaron Judge, Gio Urshela and Gary Sanchez were among those to avoid arbitration and agree to deals with their teams -- one of which broke a record.
Outfielder Mookie Betts agreed to a $27 million contract with the Boston Red Sox, the largest one-year salary for an arbitration-eligible player. Betts' deal topped the $26 million agreement last winter for Rockies third baseman Nolan Arenado.
The four-time All-Star is eligible for free agency next offseason.
The Mets avoided arbitration with Syndergaard, agreeing to a salary increase up to $9.7 million. His previous deal paid him $6 million.
The Yankees announced they agreed to terms on deals with all of their arbitration-eligible players -- Aaron Judge, Gary Sanchez, James Paxton, Luis Cessa, Chad Green, Jonathan Holder, Tommy Kahnle, Jordan Montgomery and Gary Sanchez.
Judge will make $8.5 million in 2020 after making under $700,000 in 2019. Urshela's 2020 deal is worth just under $2.5 million, while Sanchez locked in to a $5 million deal.
Going into his second season in the Bronx, Paxton's deal is for $12.5 million -- up from $8.575 million last season. Tommy Kahnle's deal amounts to $2.65 million.
According to MLB.com, The Mets also settled with all of their arbitration-eligible players. Mets outfielder Michael Conforto agreed to an $8 million deal, nearly double his 2019 salary.
Marcus Stroman ($12M), Edwin Diaz ($5.1M), new addition Jake Marisnick ($3.31M), Brandon Nimmo ($2.175M), Seth Lugo ($2M) and Robert Gsellman ($1.22M) also agreed to deals.
For Boston, Jackie Bradley Jr. agreed to a deal Friday worth $11 million. The team says they also reached contracts with Matt Barnes, Heath Hembree and Brandon Workman.
The Red Sox were not able to settle contracts with outfielder Andrew Benintendi and pitcher Eduardo Rodriguez Friday. Benintendi asked for $4.15 million, but was offered $3.4 million. Rodriguez asked for $8.975 million, but was offered $8.3 million.