Bronx school's crochet club gets students out of their comfort zone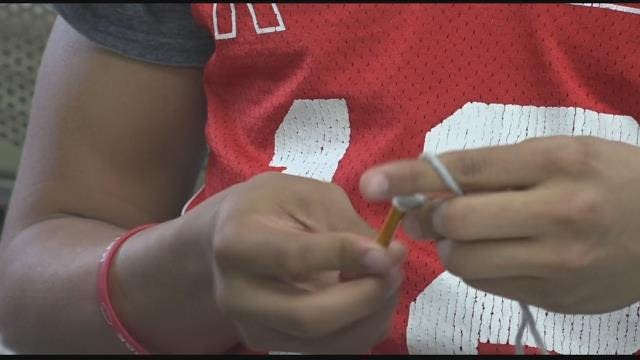 Students at Bronx School of Law and Finance are crocheting away the stress of everyday life one thread at a time.
The students are learning to crochet, making scarves, headbands and other works of art out of yarn.

"It changed a lot of my kids' attitudes toward school. We are very excited to come, and I have some kids who are really excelling you would never think," says teacher Lisa Rocco.

Rocco's crochet club is encouraging students to step out of their comfort zones.
Student Cesar Reyes is encouraging young men to learn the craft. 

"I recommend they try it. A lot of men have stress and anxiety this will ease that tension," says Reyes.

The club meets regularly, and students typically come and go as they please.
Organizers say the skill is also helping students with math. 
Through the program, student truly learn how to relax --- a learning a skill that will help them for years to come. 

"At first it's hard and I get that, but once you learn I'm at a point where I realize I'm doing it, I'll sit here and talk and just crochet," says 11-grade student Mikayla Medina.