Bushwick hidden gem offers 6,000-square feet of vintage items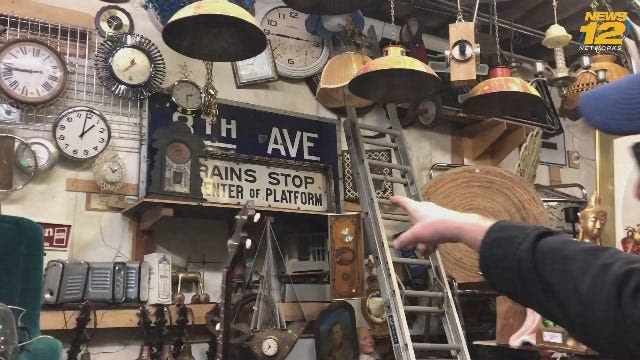 At first glance, it may seem like a warehouse full of stuff, but to many it's a room full of treasures, some dating back half a century.
Reuse American Vintage Warehouse in Bushwick is described by many as a hidden gem.
Owner Elliot Blitman has been treasure-hunting for years, collecting some rare and odd items.
"This place is 6,000-square feet. As you see, it's packed from floor to ceiling," says Blitman.
Blitman says he is proud of his unique finds and being able to share them with costumers at Reuse American Vintage Warehouse.