Concourse Comedy Festival brings the funny to Hunts Point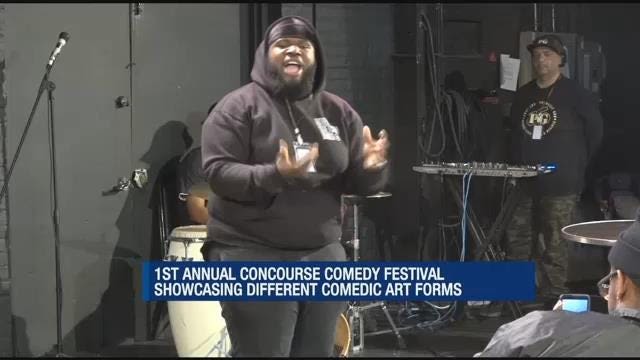 The Concourse Comedy Festival brought together some comedians, poets and filmmakers Saturday at The Point in Hunts Point.
The festival is an extension of the Concourse Art Foundation - a nonprofit dedicated to building a unified platform for different types of artists. Last year, it held its first film festival.
Luis Miranda, the foundation's founder, wanted to honor comedy as a craft in all forms, including stand-up comedy, short films, animation, spoken word poetry, and even ventriloquism. 
"I always found that I always had to leave the Bronx to have my work shown and honored, and I just never understood why there wasn't a system already here," says Miranda. "We're hoping to be that for the Bronx."
Miranda plans to eventually put on 11 different types of festivals in one year, one a month, with a grand event being a culmination of them all.