DOT looks to install curbside electric vehicle charging stations in NYC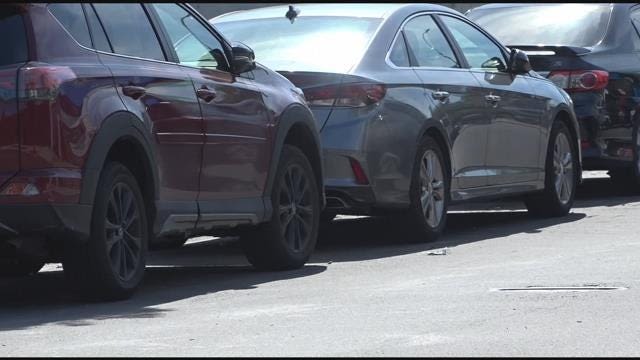 The Department of Transportation is looking to install curbside electric vehicle charging stations around the city, but some Kingsbridge neighbors say they are looking for a more detailed plan of attack before they lose parking spots.
The DOT is planning to bring 100 electric vehicle charging ports to city streets, according to the DOT's Projects website.  Eight of those spots could be within Community Board 8.
Dan Padernacht, chairman of the Traffic and Transportation Committee for Community Board 8, says he is excited about it because it's necessary and that it's where technology is headed.
Earlier this month, the DOT met with Community Board 8, and said it is eyeing three possible locations: one by Manhattan College, one by Van Cortlandt Park on the Croton Aqueduct Trail and one on West 233rd Street.
The DOT notes that passenger cars make up the vast majority of transportation greenhouse gas emissions in the city, at 85.5%. The eight charging spots would be for electric vehicles only, meaning only vehicles connected to the charger will be considered legally parked.  The ports would take four to eight hours for a car to reach a full charge.
Community Board 8 says talks on the proposal will continue at a later meeting, most likely after the summer, where they hope their questions and concerns will be addressed.