EXPLAINER: New York's legalization of adult-use marijuana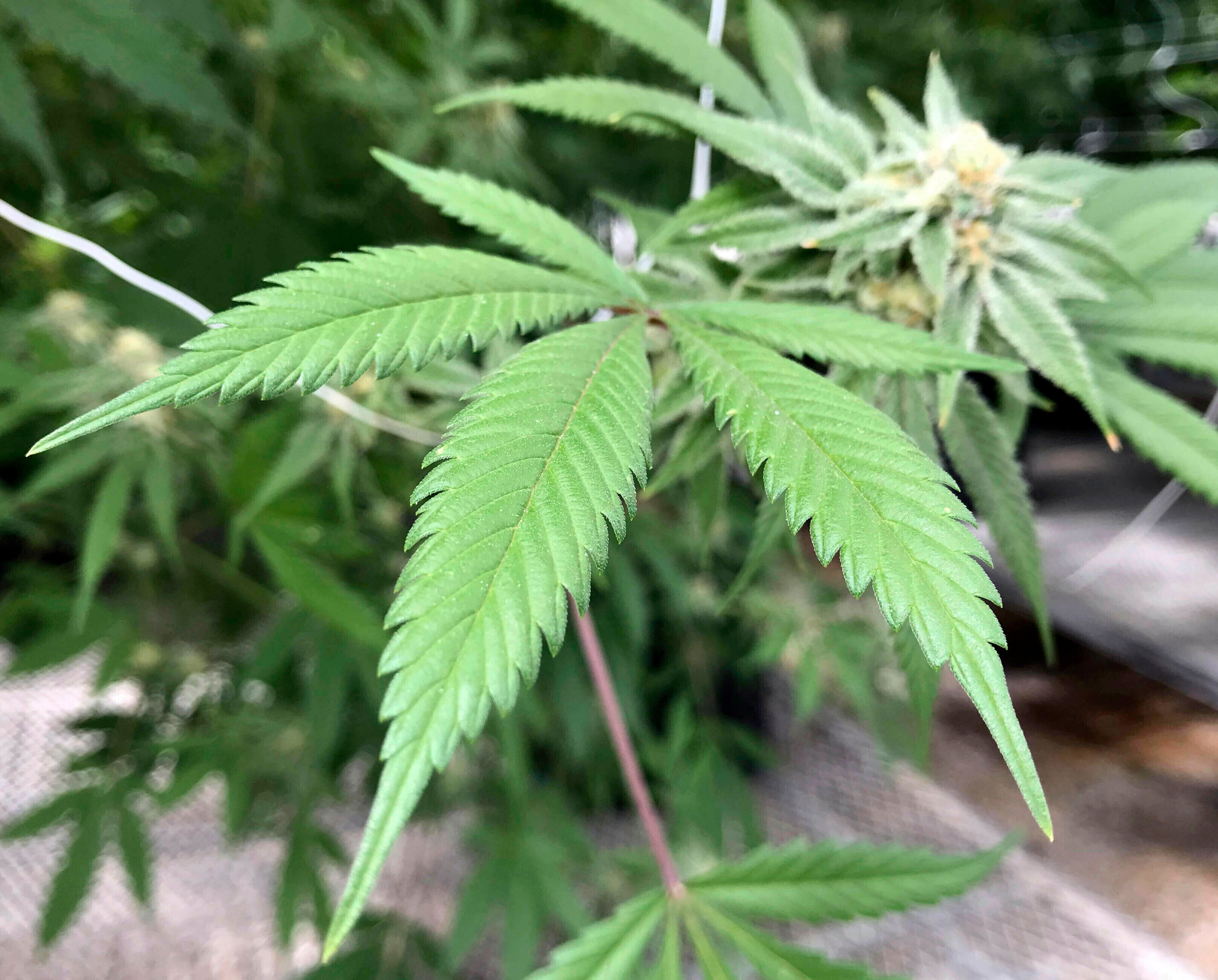 Adult-use recreational marijuana is now legal in the state of New York.  Here's what you need to know:
Can you still get in legal trouble for marijuana? 
The measure eliminates penalties for possession of less than 3 ounces of cannabis, and automatically expunges the records of people with past convictions for marijuana-related offenses that will no longer be criminalized. Individual New Yorkers can grow up to three mature and three immature plants for personal consumption.
This April 6, 2018, file photo shows the leaves of a marijuana plant inside Ultra Health's cultivation greenhouse in Bernalillo, N.M. New Mexico lawmakers are embarking on an unusual legislative session focused entirely on the legalization of recreational marijuana. Negotiations on adult-use cannabis legalization have faltered amid divergent opinions about the government's role in a major new market. (AP Photo/Susan Montoya Bryan, File)
When does this go into effect?
It is in effect right now. 
At what age can people use marijuana?
The law allows people over the age of 21 to use marijuana. 
Cool, so I should start seeing shops pop up pretty soon?
Well, not exactly.  Sales won't start until New York sets up rules and a proposed cannabis board. New York Assembly Majority Leader Crystal Peoples-Stokes estimated Friday it could take 18 months to two years for sales to start.
Marijuana buds are shown at Huron View Provisioning in Ann Arbor, Mich., Thursday, Jan. 28, 2021. The first year of state-licensed recreational marijuana sales in Michigan saw $511 million of sales in recreational and $474 million in medical sales, generating over $100 million in tax revenue, but the state also found that the industry drastically failed to attract minority business owners. (AP Photo/Paul Sancya)
Does the law mean every municipality has to allow the sale of marijuana?
The bill allows cities, towns and villages to opt out of allowing adult-use cannabis retail dispensaries or on-site consumption licenses by passing a local law by Dec. 31, 2021 or nine months after the effective date of the legislation. However, they cannot opt out of legalization - meaning adult residents can still use marijuana in an area where the retail sale has been banned.
What does this mean for the economy? 
Gov. Andrew Cuomo's administration has estimated legalization could eventually bring the state about $350 million annually.  New York would also provide loans, grants and incubator programs to encourage participation in the cannabis industry by people from minority communities, as well as small farmers, women and disabled veterans.
This Oct. 20, 2018, file photo shows marijuana clone plants displayed for sale by Interstate 5 Farms at the cannabis-themed Kushstock Festival at Adelanto, Calif. The leading cannabis industry group in California announced Tuesday, Jan. 19, 2021, it had reached an agreement with a state credit union that will provide access to checking and other banking services for marijuana companies, ending what had been a longstanding obstacle for many businesses. (AP Photo/Richard Vogel, File)
So with the vote, that must mean marijuana is totally safe right?
As with any food or substance, there are always potential health risks that go along with benefits.  The CDC provides a 
comprehensive guide
 on the impacts of marijuana. 
This guide was written in part with Associated Press wire reports.