Heat issues, extreme cold chill Castle Hill Houses tenants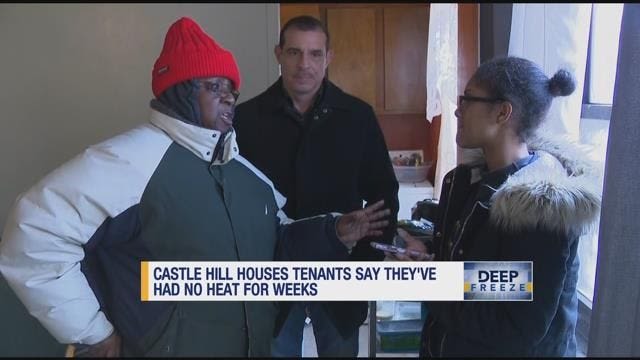 Tenants at the Castle Hill Houses tell News 12 they are being left out in the cold inside their own NYCHA apartments.
Video inside an apartment within the complex shows the temperature was so low that ice froze inside the window, forcing tenants to scrape it off and leaving at least one window cracked.
Tenant Rosa Sabatel says she's had no heat for the better part of two weeks, but really started to feel the effects over the past few days when temperatures plummeted to dangerous levels. Tenant Association President Roxanne Reid says that about eight buildings in the complex have lost heat or hot water recently. Sabatel says her 7-year-old son has to sleep in two layers to get through the night — and that the freezing temperatures are forcing her to take desperate measures.
"It's dangerous to turn on your oven but what can I do?" she says.
"We need heat and we need it now," says Reid.
NYCHA tells News 12 that there was a service interruption to heat and hot water at the complex on Thursday, but says service was restored by 5 p.m. that day. The authority says there are no reported service interruptions at this time, but says its staff is visiting individual apartments that have filed repair requests.