Farmers' Almanac predicts snowy, bitter winter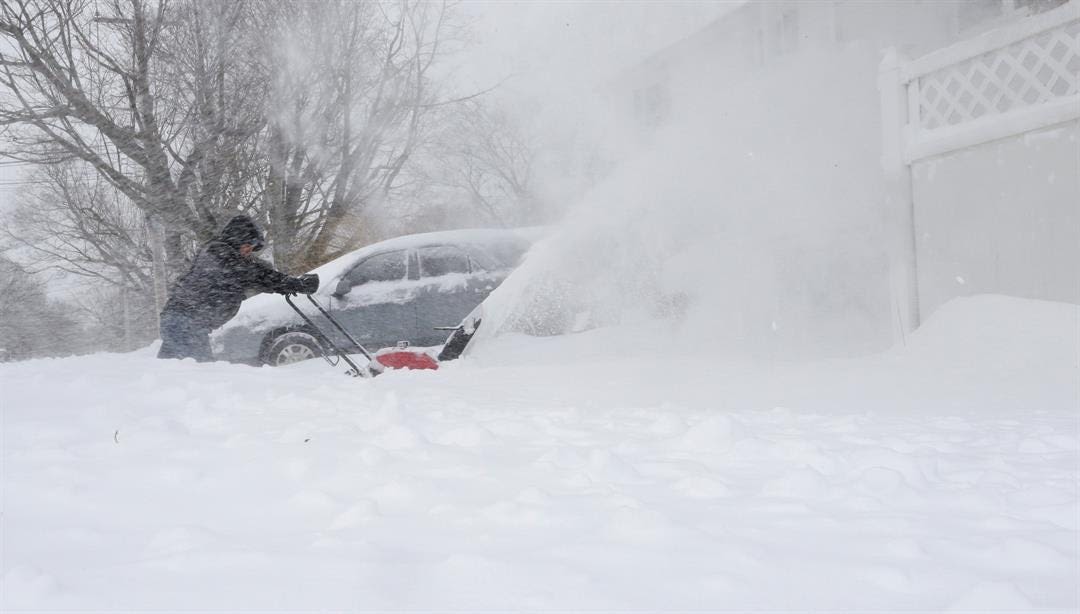 Fall is now here, and the countdown to the colder months has begun.
And if you believe the Farmers' Almanac, boy are they going to be icy!
But can you really hang your winter hat on these predictions? Well, the folks at the Almanac itself sure think so. They claim to have a stellar
80 percent accuracy rate
!
But there are certainly a fair share of skeptics out there. News 12 New Jersey Meteorologist Justin Godynick recently spoke with Sean Sublette, of NJ-based Climate Matters, an independent organization of scientists and journalists that researches and reports climate facts.
"Some of these forecasts make elusions to solar cycles and lunar cycles, but none of those things regularly show any kind of influence or connection with what the winter is going to be," says Sublette.
The majority of meteorologists out there that I've spoken to agree with this sentiment. They will tell you that anything more than two weeks out from the present can change rapidly, and so to definitively and accurately assume something will happen beyond that is near impossible.
Rather than speculate, let's look at the Almanac's predictions over the past five winters:
2018: "Cold and white"
2017: "Ice cold and snow filled"
2016: "Snowy and unseasonably/bitter cold"
2015: "Wintery, white, and wet"
2014: "Cold, wet, and white."
Sense a pattern here? They all seem to predict cold and snow ('14 and '15 also seem to hedge their bets with white AND wet).
After comparing these to the actual data, it would seem the Almanac has a recent track record of being only partially correct.
These winters have all averaged out to be above average temperature wise. Yes, we have had short periods of frigid cold - 'bitter blasts' and 'the polar vortex' as we all know them by these days. But it is winter after all, so of course you will get these along the way. But with temperatures averaging warmer, can you really call them "ice cold" or "unseasonably cold?"

As for snow, totals have been running above average. The only exception was this past winter, despite a late season push. Above average snow seems to be becoming the norm across the tri-state lately, despite the above average temperatures. It is a misconception that you can't have both; all it takes is one storm running into one bad cold snap (see January 23, 2016) to meet or exceed averages. In this meteorologist's eyes, it is time that local snow averages be recomputed, something typically done every 30 years, but that's a story for another day.
Don't get me wrong here, the Farmers' Almanac can sometimes be accurate - they do work with a meteorologist - as well as entertaining. But when it comes down to it, there is no scientific methodology or magic formula to give it an edge over the rest of the weather community.
Sublette made a good point - "If the Farmers' Almanac was as accurate as it likes to portray itself, they probably wouldn't need to sell almanacs. There's investment banking, there are utilities that are very interested in what the weather is going to be like during the winter."