Fordham runners assist in getting injured man help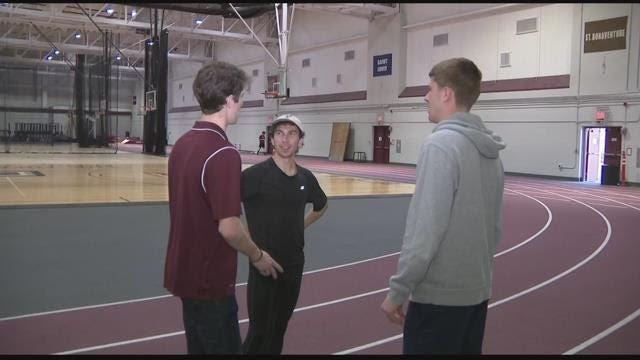 A trio of Fordham University student-athletes helped an injured man they found in Van Cortlandt Park.
Three members of Fordham's track team were running Saturday morning along the Tortoise and Hare trail when they were flagged down by another runner.
The other runner had found a man sitting in the snow and requested the students' help.
Brian Cook, Patrick Donahue and Nicholas Raefski tell News 12 that the man was bleeding and was soaked from the snow. They realized he needed an ambulance but none of the runners had their phones.
While they were searching for a way to call for help, they found an ambulance parked on Moshulu Avenue, which was just a half-mile away from the man in need.
Cook, Donahue and Raefski guided EMTs to the injured man and assisted them in helping get the man onto a makeshift gurney and to the ambulance.
He was taken to Montefiore Medical Center in stable condition.
"After seeing the man's condition it was hard to not help," Cook said. "You knew that he was not in a great spot."
The runners tell News 12 they didn't tell too many people about the incident when they returned to campus. They say they're just happy they were in the right place at the right time.