Gov. Cuomo: 4 bars lose liquor license for COVID-19 violations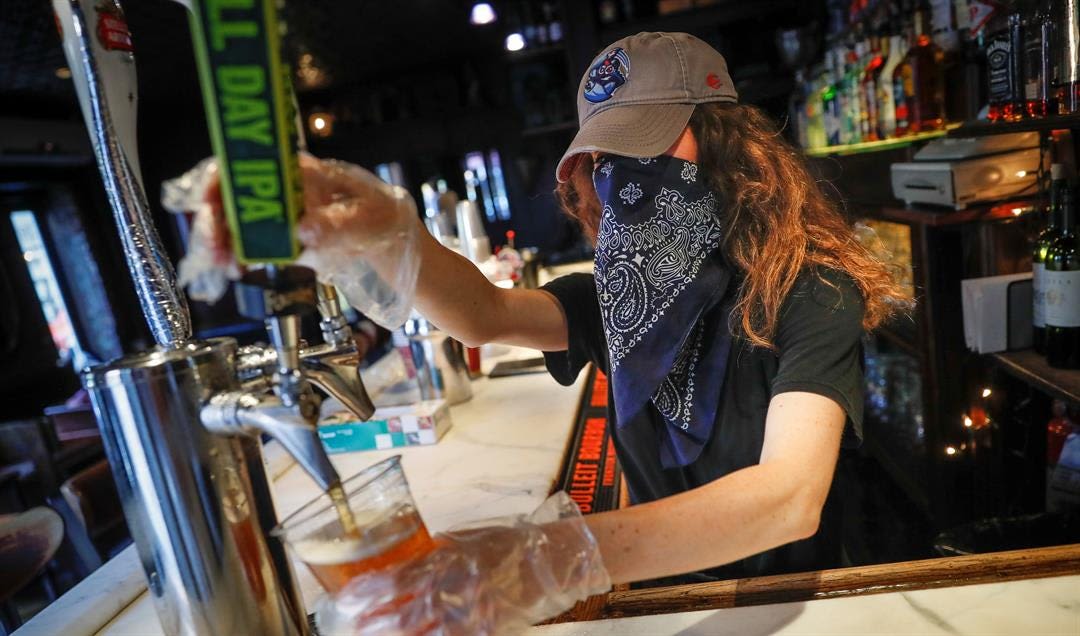 Gov. Andrew Cuomo announced Tuesday that three bars in Queens and one on Long Island are having their liquor license suspended for violating COVID-19 guidelines.
They are:
Brik Bar, Astoria
MIA, Astoria
Maspeth Pizza, Maspeth
Secrets Gentleman's Club, Deer Park
Last week, the governor announced a "three strikes" policy for bars in New York City that failed to enforce social distancing. Bars and restaurants statewide will only be allowed to serve alcohol to patrons who also order food. Walk up bar service is not allowed either.
Gov. Cuomo says 410 charges have since been issued by the State Liquor Authority.
The governor also announced during his conference call that 10 more states have been added to the quarantine list when visitors arrive in New York. Minnesota came off the list, making the total number of states under the policy to 31.
New states:
Alaska
Delaware
Indiana
Maryland
Missouri
Montana
North Dakota
Nebraska
Virginia
Washington
Visitors from those states will need to quarantine for 14 days.
He also again encouraged the federal government to issue a mask mandate for all Americans.
Gov. Cuomo says the COVID-19 numbers remain low, and there were two deaths in the state yesterday from the virus.