Gov. Cuomo announces '3 strikes' policy for NYC bars; drinkers must order food statewide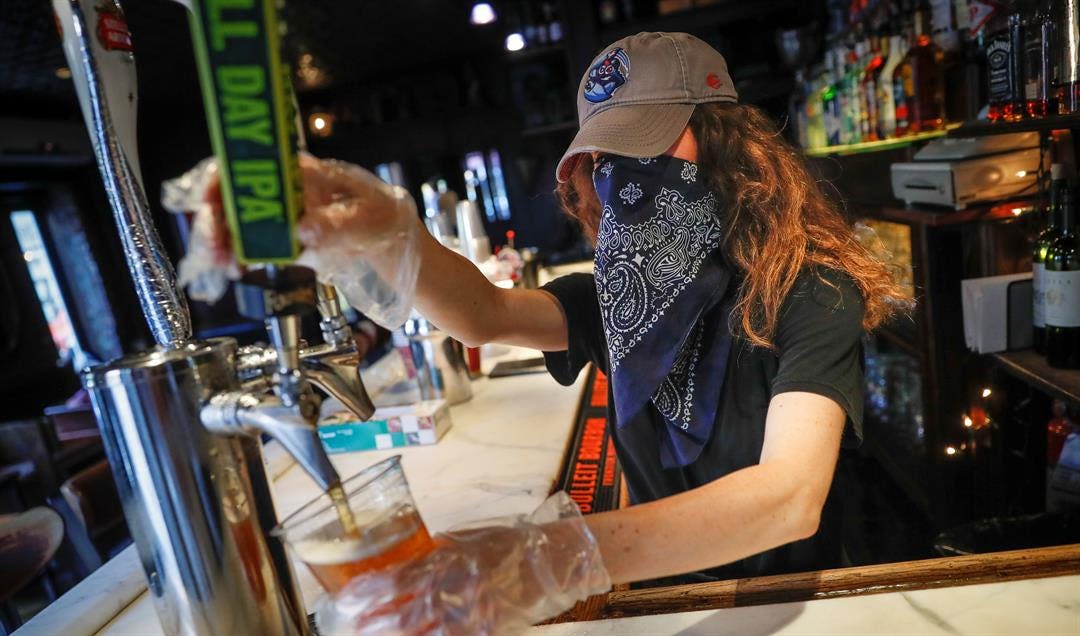 (New state ad campaign - Mask Up America)
Gov. Andrew Cuomo held a call-in briefing with the media Thursday where he announced some new policies that he hopes will ensure social distancing at bars and restaurants.
First, he said that bars and restaurants in New York City will be under a new "3 strikes and you are closed" policy. Those that do not enforce social distancing and receive three or more violations can be shut down by the state and have its violation information posted online.
Second, he said that customers will only be able to be served alcohol if they also order food. It was later clarified in the call that this policy is in effect statewide.
The governor also said a decision would be made Friday at 4 p.m. about New York City moving on to phase four. He said that all numbers indicate that it would, but the phase will not include the reopening of additional indoor establishments.
The governor was joined on the call by Sylvester Turner, the mayor of Houston, which has seen a surge in COVID-19 cases. The governor offered Turner his support by the way of hospital personnel, PPE and the opening of new testing sites. The mayor said he was grateful to the governor for his leadership amid the crisis.
"What we are experiencing is a second wave - a man-made second wave," said Gov. Cuomo. "This is a situation where we just failed to learn the lessons of the first wave."
The governor said there were 72,000 COVID-19 tests performed in New York on Wednesday and announced 14 additional deaths.
Overall, he said the numbers are still good, but said it is in New York's interest to help hard-hit states.