Gov. Cuomo: Numbers top 10,000, officials scouting field hospital locations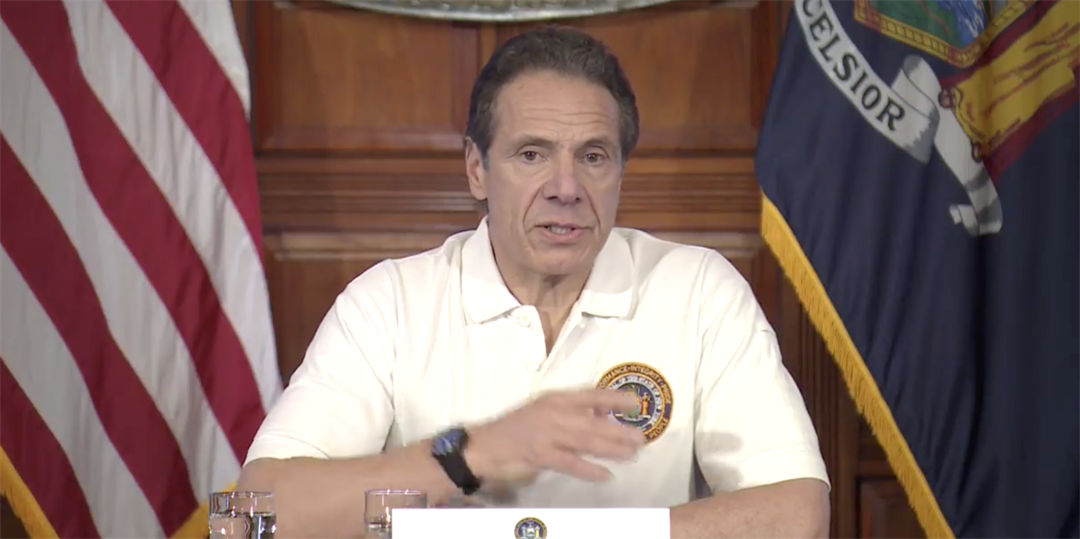 UPDATES FROM THE GOVERNOR'S NEWS CONFERENCE:
-Gov. Cuomo says he will be reviewing sites for temporary field hospitals with the U.S. Army Corps of Engineers today.  Those sites include the Javits Center, SUNY Old Westbury, SUNY Stony Brook and the Westchester Convention Center. 
-The governor says 10,000 doses of a trial drug treatment will be sent to New York.
-The disaster declaration for New York will allow FEMA to pick up 75% of funding.  Gov. Cuomo is asking for the additional 25% to be waived. 
-Gov. Cuomo says 45,000 COVID-19 tests performed in state of New York, more than any other state in the U.S. 
-Positive cases now up to 10,356 cases in New York.  
-Cuomo is stressing there will be food in the grocery stores and there is no need to stockpile items.  
-Cuomo says he is investigating non-compliance in social distancing guidelines.  
-Gov. Cuomo says the crisis will take place over a matter of months, not weeks. 
-The governor highlights essential personnel and thanks them and encourages residents to thank them as well. 
-Cuomo says 'let's find our better selves' in the middle of the crisis.  Says he's proud to be a New Yorker.  
PHOTOS: Impact of the coronavirus outbreak around the world:
Editor's note: A previous version of this summary listed SUNY Farmingdale as a potential field hospital location,.  That was incorrect, it is SUNY Westbury.