Gov. Cuomo: State may have reached apex, more data examination needed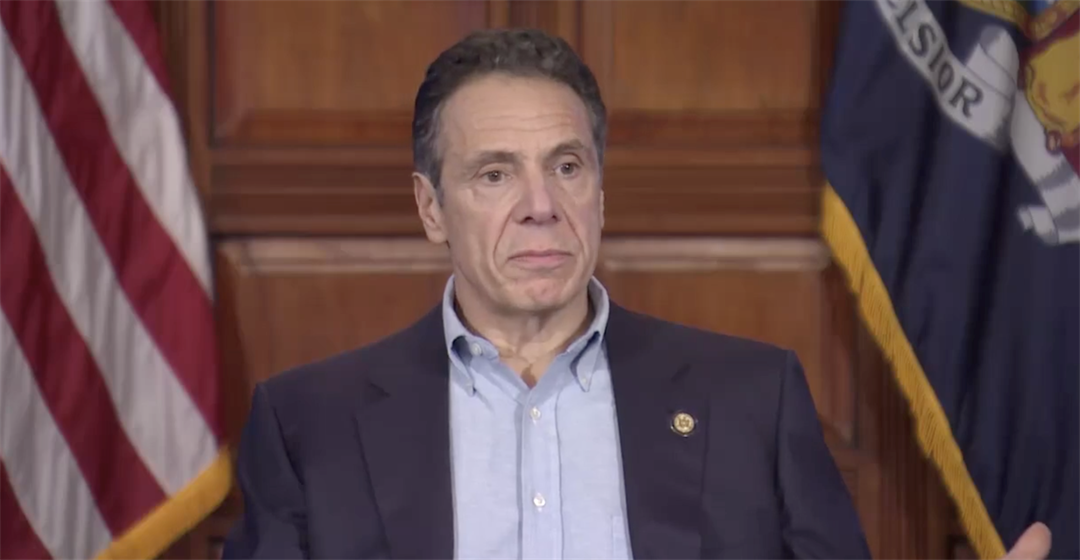 BRIEFING NOTES
-Gov. Cuomo says although COVID-19 cases continue to rise, number of deaths over last few days has been dropping for the first time.  
-Gov. Cuomo cites a 'shift to Long Island' in COVID-19 cases. State cases now at 122,031 with 4,159 deaths. 
-The governor says state may have reached plateau of COVID-19 cases, but more examination of data is needed.  
-Governor says he understands hospital system is working without optimal staff and is doing things it was not designed to do.  However, he says 'life is options" and right now there is no other option.  
-Governor talks about "surge and flex" plan to get all hospitals to work together. 
-Governor talks about significant shift for the health care system when Javits Center comes online and starts treating COVID-19 cases.  
-"Help New York today," the governor says, then the state will shift resources to other parts of the country that need them. 
-"People have been so beautiful to us," and New York will pay back with equipment and personnel when the state's curve ebbs, according to the governor. 
-Governor says federal personnel coming to NY will be prioritized to help NYC public hospitals.  325 people starting today.  
-Governor talks about mental disruption of 'cabin fever.'  Says 'it's a real thing.  Think about it.'
-Governor talks about ways to combat cabin fever.  Says he's going to take up running again to help
-Gov. Cuomo says he believes there will be a return to normalcy when there is rapid testing at scale to determine who is positive and who is not. 
-The number of beds is not really the issue anymore, it is now the number of ventilators and the amount of staff, according to the governor. 
PHOTOS

: The world copes with the spread of COVID-19: