Gov. Hochul vetoes changes to wrongful death law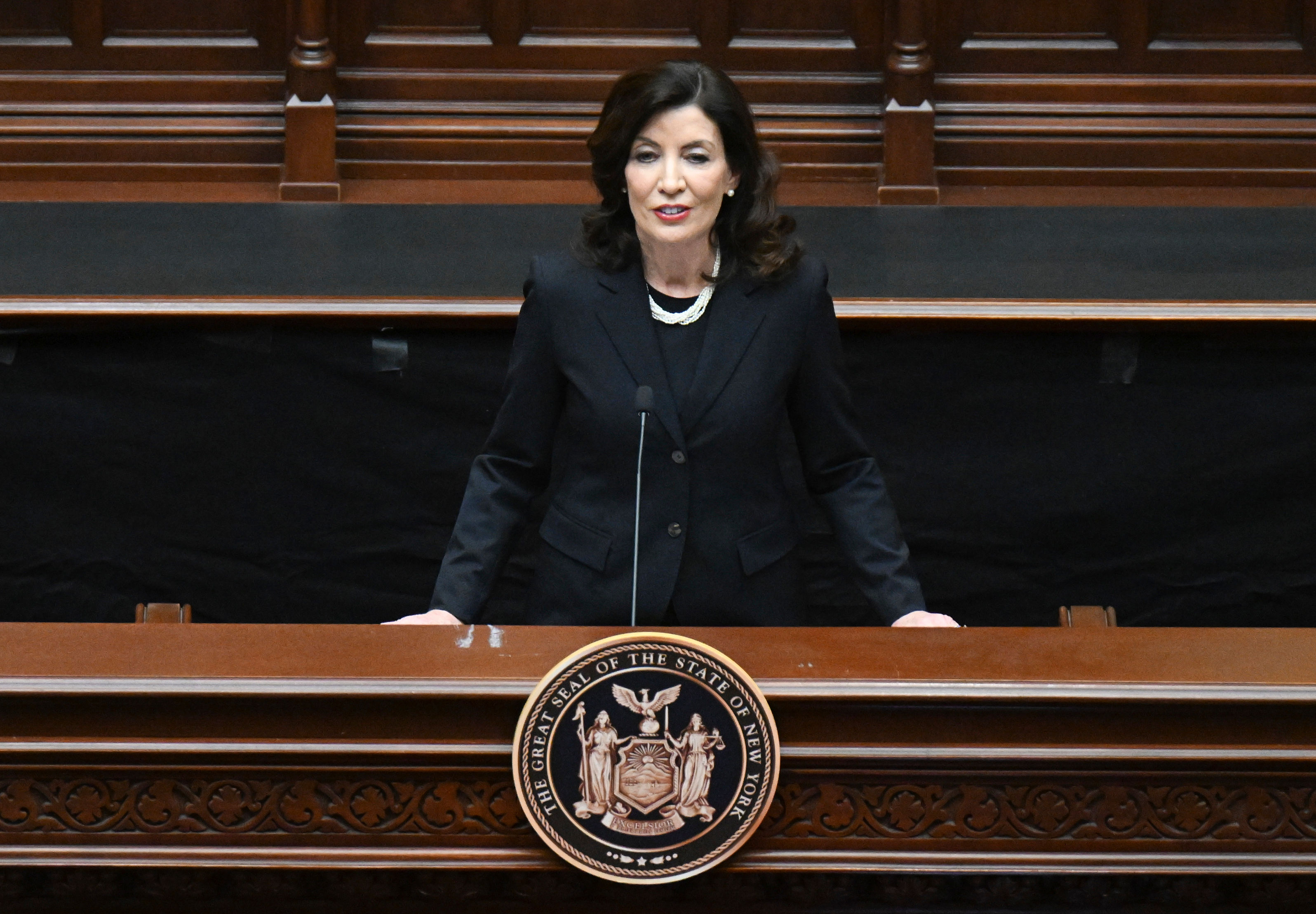 New York's governor has vetoed a bill that would have allowed wrongful death lawsuits to include claims for emotional damage, a change that could have led to much bigger payouts for fatal accidents and deadly medical errors.
The bill, which had strong bipartisan support when it passed the Legislature last year, would have brought New York into line with a majority of other states that allow courts to consider emotional pain when calculating how much a lost life was worth.
Under current state law, the amount someone can get in a wrongful death lawsuit in New York is largely determined by the potential future income of the person who died — a cold calculation that values the life of a person with a high-paying job far more than someone making minimum wage.
Those rules usually mean lower payouts for the deaths of older people whose working years are behind them, and for children whose future earnings potential is unknowable.
In a letter to the state Senate explaining her veto, Hochul, said that while the bill's goals were laudable, the legislation had passed without enough evaluation of its "massive" potential impact on small businesses and the state's health care system.
Among other things, she said it would drive up already high insurance premiums and harm hospitals recovering from the pandemic.
Hochul said she was willing to work with legislative leaders on revisions.
"As a parent, I know how precious our children are to us, and I know how devastating it must be for a family to learn that under New York law the life of their child is less valuable than someone older who earns a salary," Hochul wrote in an op-ed published Tuesday in the New York Daily News. "I also recognize that the law as it currently stands, valuing lives based on earning potential, reinforces historic patterns of structural inequity and racism."
Bernadette Smith, a grandmother of a two-year-old who died in a car accident last year, said the veto came as a "punch" to her family.
"Not only did we lose our granddaughter, but according to state law her life is worthless because she wasn't a breadwinner when she died," said Smith, who lives in Lockport, a city north of Buffalo.
The bill would have also extended the statute of limitations to file a wrongful death lawsuit from the current two years to 3 1/2 years.
Senate Majority Leader Andrea Stewart-Cousins signaled the issue could be taken up again in the new legislative session.
"Obviously she didn't say 'Let's not talk about it,' so I think that we can certainly go from there," Stewart-Cousins said at a news conference Tuesday.
Hochul had suggested changes including a temporary exemption for medical malpractice lawsuits.
The Greater New York Hospital Association, which represents more than 160 hospitals and health systems in the state, applauded the veto.
"Many safety net hospitals already can't afford malpractice insurance and instead fund their liability costs through operations," the association said in a statement, adding that the bill would have pushed their hospitals "to financial brink."
Bea Grause, the president of the Healthcare Association of New York State, said in a statement that the bill would have led to a "physician exodus from New York" because of an increase of insurance premiums.
At least 41 other states compensate for emotional loss, though some of those states cap damages in ways New York does not.
This is the first time the bill, popularly known as the Grieving Families Act, made it to the governor's desk. It has made appearances in every legislative session since 1999, and in most cases did not make it out of committee deliberations.
David Perecman, a personal injury attorney who supports the bill, said he thinks predictions of financial failure for hospitals and insurance companies are overblown.
"It's not like there are hundreds of thousands of wrongful death lawsuits every year. But where there are wrongful death lawsuits, the people who survive should be justly compensated," he said.