Harden scores 45, hits late 3 as 76ers down Celtics 119-115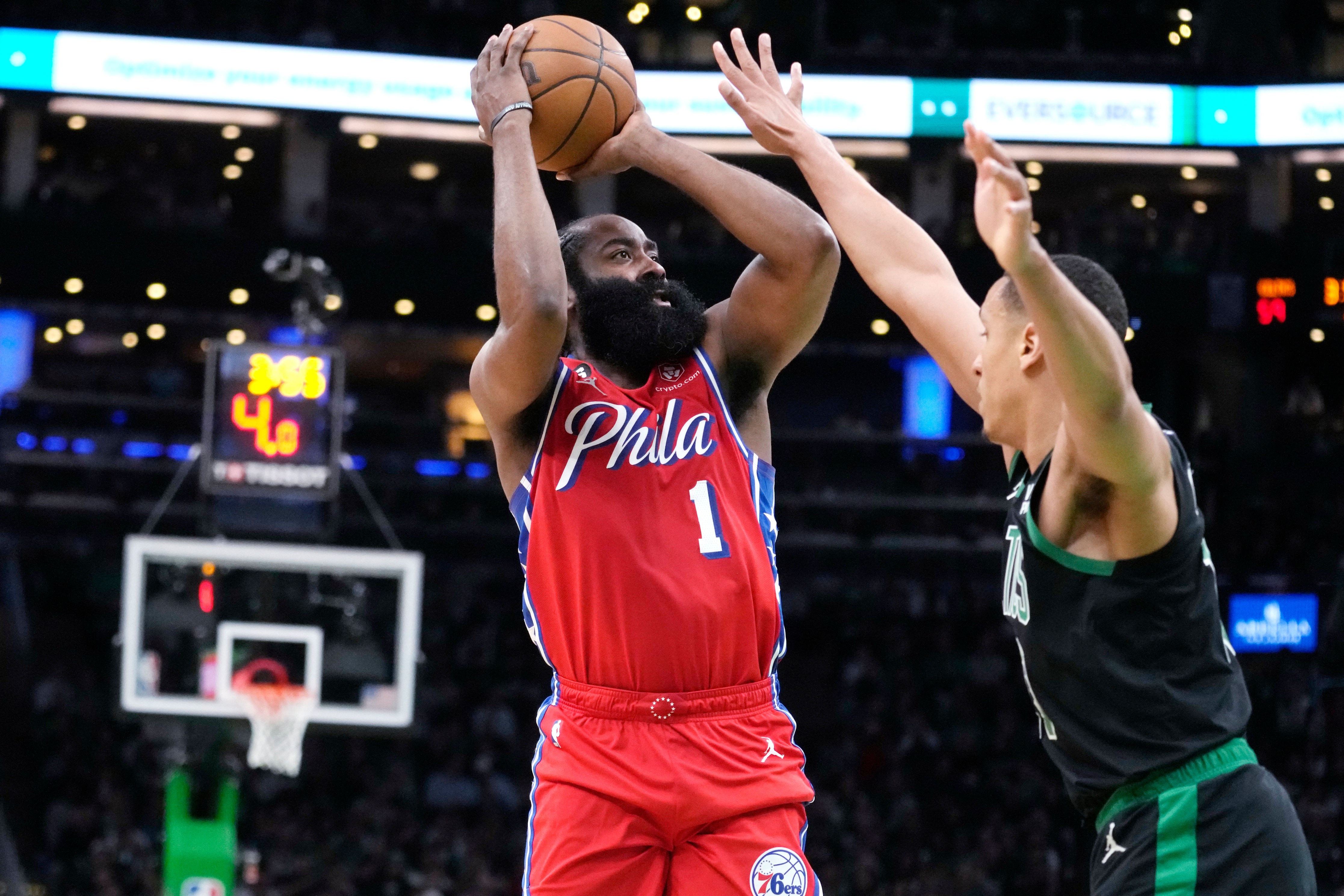 James Harden matched his playoff career high with 45 points and hit a go-ahead, step-back 3-pointer over Al Horford with 8.7 seconds left as the Philadelphia Phillies rallied without Joel Embiid to beat the Boston Celtics 119-115 in Game 1 of their Eastern Conference semifinal matchup on Monday night.
Tyrese Maxey added 26 points and Tobias Harris finished with 18 for the Sixers, who made 17 3-pointers in the absence of MVP finalist Embiid, who sat sat out with the sprained right knee he sustained in Game 3 of Philadelphia's first-round series against the Brooklyn Nets.
Jayson Tatum led the Celtics with 39 points and 11 rebounds. Jaylen Brown added 23 points and Malcolm Brogdon finished with 20.
Boston hosts Game 2 on Wednesday night.
Harden previously scored 45 points for the Houston Rockets in a Western Conference Finals win over Golden State on May 25, 2015.