January 2020 was Earth's hottest on record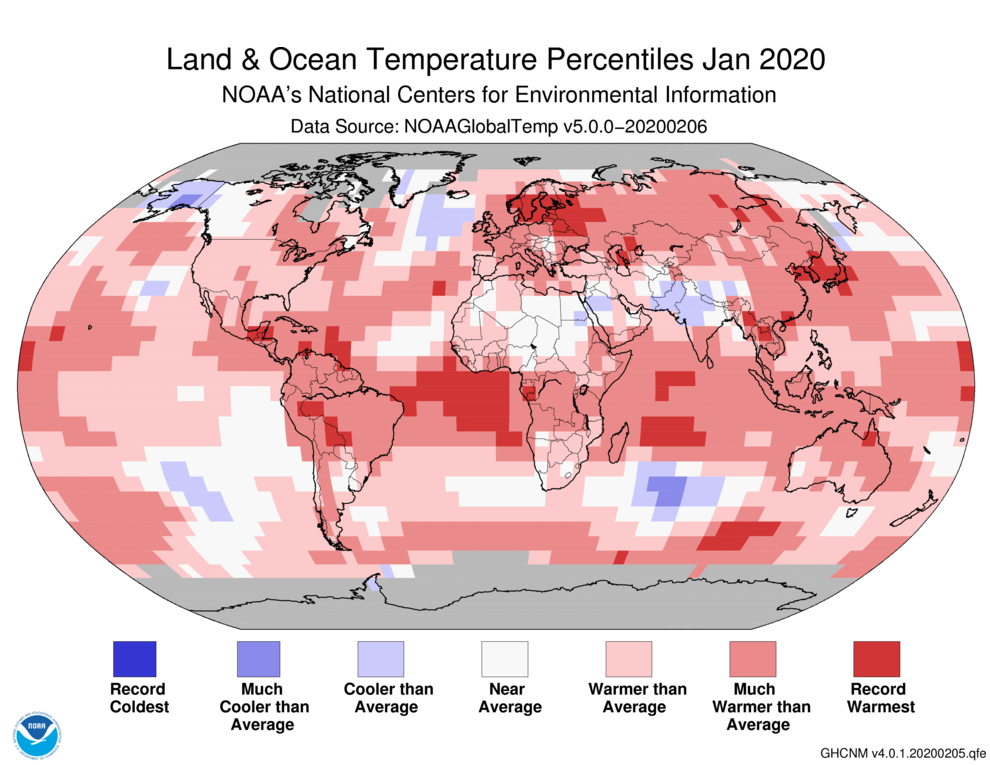 Since climate records began 141 years ago, there has never been a warmer January than this year. What's more, 2020 marked the 44th consecutive January and the 421st consecutive month with temperatures above average.
And this is just continuing an exceptionally warm 21st century. Consider this: the four warmest Januaries have all occurred since 2016, and the 10 warmest have all occurred since 2002!
We may only be two months into the new year, but scientists at NOAA have said that 2020 is already on track to finish in the top 10 of warmest years on record.
Bringing it closer to home, the Northern Hemisphere also had its warmest January on record at 2.7 degrees F above average. For the contiguous U.S., it was the fifth warmest January on record, and every single state was above average.
Other notable stats from January include record-warm ocean temps, less than normal sea ice coverage at both of the poles, and below average snow coverage across the Northern Hemisphere.
Perhaps the most staggering statistic of all is that no land or ocean areas had record-cold January temperatures. Even more impressively, the January warmth came without an El Niño event being present. During El Niño events, surface waters in the central and eastern Pacific Ocean become abnormally warm. The air above the ocean responds accordingly to this redistribution of heat, which affects weather patterns on a global scale.