Jeff Bezos is worth $177B, Forbes says. Here the list of the richest people on the planet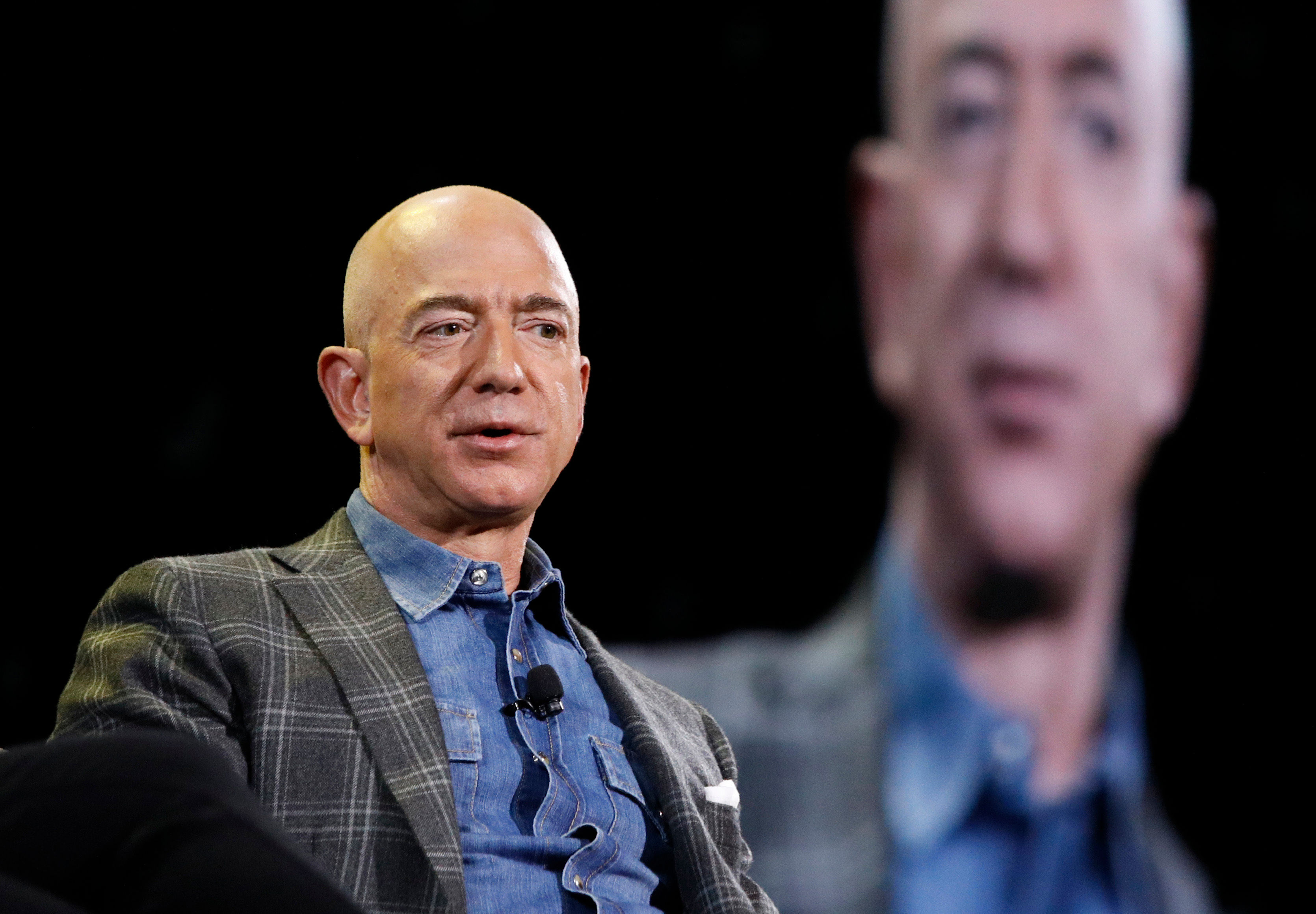 Forbes released its "Richest People in the World" list on Tuesday, and there is no surprise about who is on top, now for a fourth consecutive year.
According to
Forbes
, Jeff Bezos, the founder of Amazon, is the world's richest, worth $177 billion, while Tesla's Elon Musk rocketed into the No. 2 spot with $151 billion, as shares in their companies surged during the pandemic.
The 200 billionaires on the list are worth $13.1 trillion, up from $8 trillion in 2020. The U.S. has 724 billionaires, the world's most.
Here are the top 5:
Jeff Bezos, Amazon, $177 billion
Amazon founder Jeff Bezos speaks during the JFK Space Summit at the John F. Kennedy Presidential Library (AP Photo/Charles Krupa)
Elon Musk, Tesla/SpaceX, $151 billion
SpaceX owner and Tesla CEO Elon Musk arrives on the red carpet for the Axel Springer media award (Hannibal Hanschke/Pool Photo via AP)
Bernard Arnault & family, LVMH, $150 billion
Bill Gates, Microsoft, $124 billion
Bill Gates smiles while being interviewed in Kirkland, Wash.  AP Photo/Elaine Thompson
Mark Zuckerberg, Facebook, $97 billion
Facebook CEO Mark Zuckerberg delivers the keynote speech at F8, Facebook's developer conference in San Jose. (AP Photo/Marcio Jose Sanchez)
Warren Buffett, Berkshire Hathaway, $96 billion
In this May 7, 2018, photo, Berkshire Hathaway Chairman and CEO Warren Buffett smiles during an interview in Omaha, Neb. (AP Photo/Nati Harnik)
Here's the 6-10 billionaires. With a little bit of luck, maybe they can crack the top 5 next year. 
Larry Ellison, Oracle, $93 billion
Larry Page, Google, $91.5 billion
Sergey Brin, Google, $89 billion
Mukesh Ambani, Reliance Industries, $84.5 billion
Also joining the billionaire's club is Kim Kardashian West. Forbes estimates that her wealth increased from $780 million in October to $1 billion due to her KKW Beauty and Skims businesses, as well as her reality TV money, endorsement and other investments.
Kim Kardashian West arrives at the Vanity Fair Oscar Party on Sunday, Feb. 9, 2020, in Beverly Hills, Calif. (Photo by Evan Agostini/Invision/AP)