John Krasinski launches YouTube show dedicated to good news amid coronavirus pandemic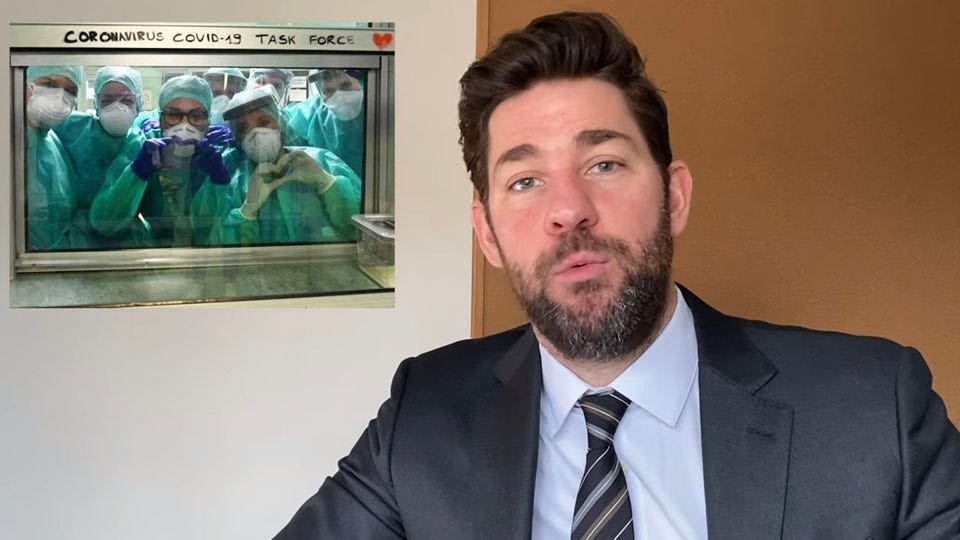 Actor John Krasinski is hoping to brighten up people's days amid the unprecedented and scary times of the coronavirus outbreak.
Krasinski launched "Some Good News" on YouTube Sunday with special guest and former "The Office" co-star Steve Carrell.
 Krasinski tweeted on March 25 encouraging his followers to send him some good news stories.
"Send me the stories that have made you feel good this week or the things that just made you smile," the actor and director said on Twitter.
 The SomeGoodNews YouTube page already has more than 80,000 subscribers.
In the first episode, Krasinski signed off with "I'm John Krasinski and this is SGN, asking you to remember no matter how tough life can get, there's always good in the world and we will see you next time."