Jonas Brothers recreate iconic movie scenes in new music video with wives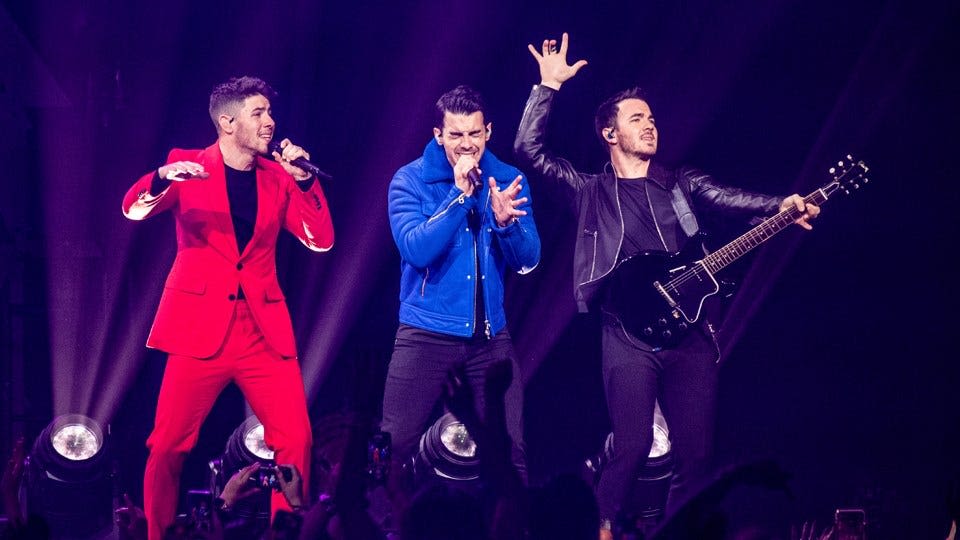 The Jonas Brothers released a new single Friday - and the music video features something near and dear to them - their wives.
The women joined forces with their husbands to recreate iconic scenes from Say Anything, Risky Business and Grease for 'What a Man Gotta Do.'
As any JoBro fan knows, Nick Jonas is married to actress Priyanka Chopra, and Joe Jonas married actress Sophie Turner last year. Meanwhile, Kevin and Danielle Jonas just celebrated their 10th anniversary. They wed at Oheka Castle on Long Island, and live in New Jersey.
This isn't the first time the J-Sisters were featured in the band's music videos. They teamed up in 2019's 'Sucker' video - which was the JoBro's first song in six years. It was also the first track off their album, released in June 2019, Happiness Begins.
The Jonas Brothers wrapped up their Happiness Begins tour in December. Fans can see them next at the Grammy Awards Jan. 26 on CBS.
Check out photos from their shows in 2019 below.