Mayor announces new rules for expedited investigations, discipline for NYPD officers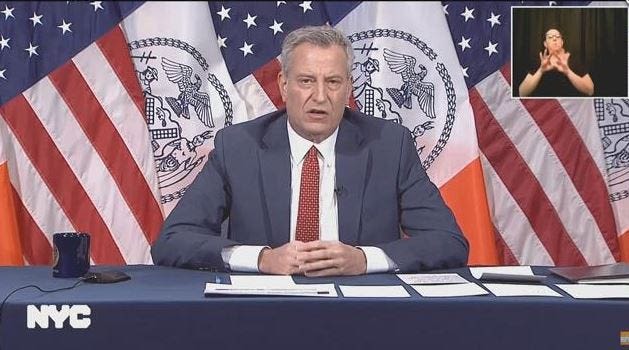 Mayor Bill de Blasio continued making reforms to the NYPD by expediting investigations and discipline for officers involved in incidents that result in the substantial injury of a civilian.
In his daily press briefing, de Blasio announced that the police commissioner must make a decision as to whether an officer will be switched to modified duty or suspended within 48 hours of an incident.
The mayor also says that the Internal Affairs Bureau will have 18 months to make decisions on administrative violations.
De Blasio says these changes are needed because discipline has been too slow in the past and that has eroded trust and accountability.
He says the city will also be publishing all trial decisions going forward. By July, he says information, including names, charges, hearing dates and resolutions, for pending cases will be released online.
De Blasio also says he tested negative for the coronavirus after feeling under the weather and missing his press conference on Monday.
The city will be offering mobile testing for the virus for free at parks throughout the boroughs.
The mayor says the city saw 55 new hospital admissions related to COVID-19, 333 critical care patients in hospitals and 2% of New York City residents testing positive.