Mother of slain McDonald's worker wants justice as suspect awaits trial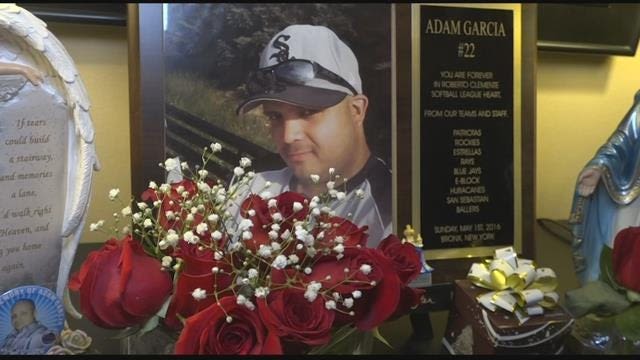 Edith Serrano celebrated her son's birthday this year in the same place she has for the past three years -- the cemetery.
Her son, 28-year-old Adam Garcia, was killed in 2016 while he worked a night shift at a McDonald's restaurant in Kingsbridge. Police say a homeless man, Raphael Gonzalez, stabbed Garcia during an argument.
"He was a great kid," says Serrano. "He didn't deserve what happened to him."
Gonzalez was charged with murder, and has been at Rikers Island awaiting trial ever since.
As Gonzalez's trial continues to face delays, Serrano says justice hasn't been served.
"Every time we go to court, he acts up in Rikers Island and they don't bring him to court," she says.
News 12 reached out to Gonzalez's attorney, who says the court proceedings are taking a long time because they're trying to determine whether or not his client is mentally fit to stand trial.
Serrano says going to court brings her back to the horrible day when she learned her son was gone.
As the case goes on, Serrano finds comfort in photos of her son. They line the walls of her home.
"It's like every morning I get up and I hug that picture, and I say, 'I know you are here with me. You are always here with me,'" she says.