Music to her ears: Bronx teacher a finalist in $1M Global Teacher Prize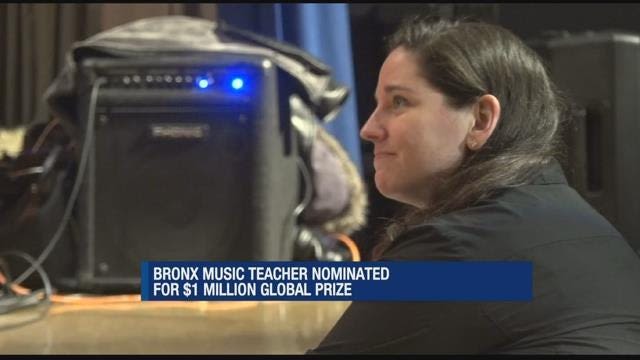 A Grammy-award winning music teacher in the Bronx is up for a prestigious award.
Melissa Salguero from P.S. 48 is one of the top 10 finalists for the Global Teacher Prize.

The school brought in musical performances and tore down the house to honor Salguero.

A video recording of actor Hugh Jackman announced the top 10 finalists for the award.
MORE:
 Bronx music teacher wins Music Education Award at Grammys
News 12
first introduced viewers to the Florida native last year after she won a 2018 music educator Grammy. Salguero first came to the Hunts Point campus eight years ago, when the school didn't have a music program of its own. It's something she's completely transformed.
She's now made it to the top 10 shortlist for the $1 million Global Teacher Prize, the largest award of its kind. Salguero competed with more than 10,000 nominees from 179 countries and is the only American among the top 10 finishers.

Salguero will travel to Dubai next month to find out the winner.