News 12 adjusts as everyday life changes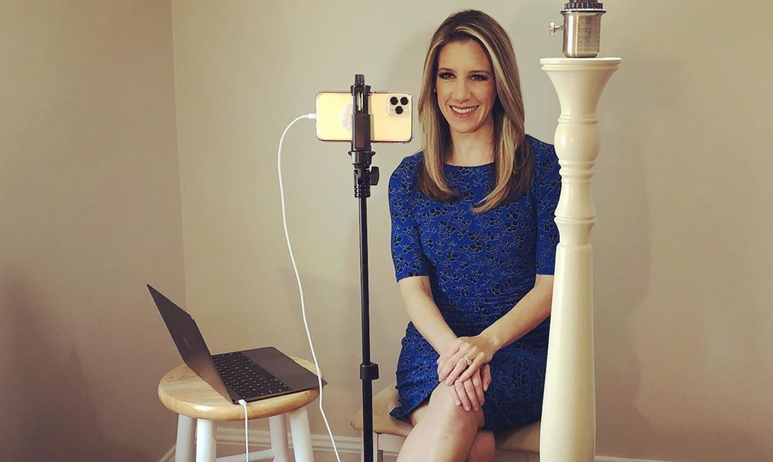 By Bob Doda, News 12 Digital
Reporting has changed since coronavirus took a firm grip of the news cycle and changed everyday life for people around the globe.
News 12's producers, directors, editors, anchors, administrators, technicians, reporters, etc. have been taking the necessary steps to tell this story networkwide (NY, CT, NJ), but also adhere to the regulations set forth by officials, i.e. social distancing (such a hot term right now) and working from home.
While the production still looks seemless, there's a lot that goes into it.
Many like Elisa Destafano have been using their phones to produce reports. Here's a look at her at-home routine.
"Meteor" Mike Rizzo has been prepping his space to provide forecasts to News 12 The Bronx and News 12 Brooklyn.
Meteorologist Sam Augeri has a "makeshift studio" in her home.
Marissa Sarbak has a furry co-anchor at home.
In Connecticut, reporter Marissa Alter is taking steps to socially distance while still bringing reports from out in the field.
The News 12 Digital team, which has been working tirelessly to update the public on News12.com and through all our social media accounts, has been coordinating from their homes. Usually, this workspace is bustling with breaking news and ideas.
It does make Take Your Kid to Work Day much easier though, as shown by managing editor Brian Heyman.
News 12 New Jersey's longtime anchor Della Crews says she misses her co-workers.
Here's a look inside the News 12 Connecticut studio with anchor Annalisa Klebers.
Jamie Stuart, from News 12 Sports, is working with Dave Dodds over Facetime to produce a story about social distancing.
News 12 New Jersey's Brian Donohue caught up with a Brielle woman who organized nightly friendly gatherings for their neighbors.