'Orange is the New Black' star plants trees in Williamsburg community garden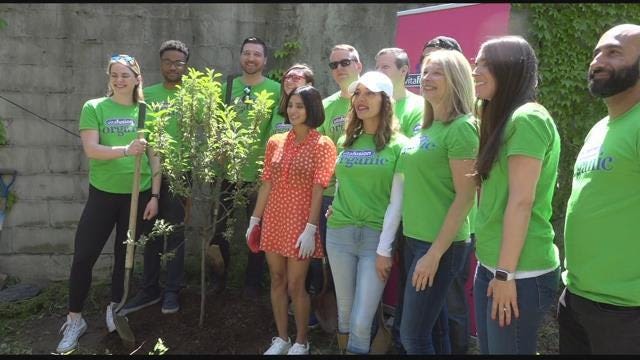 'Orange is the New Black' star Diane Guerrero spent Thursday planting fruit trees in the Los Sures community garden in Williamsburg.
Guerrero is working with Vitafusion Gummy Vitamins and the nonprofit Fruit Tree Planting Foundation to get 40 fruit trees in Los Sures. The organization says it plans to plant different types of fruit, including apple and fig trees.
The actress says New York is very close to her heart since she had lived in Park Slope. She also values the Latinx community that she stems from and wants to empower them by partnering with organizations that care about their health.
The ultimate goal is to plant 200,000 fruit trees by next year, making the area greener and healthier for everyone.