Over 100 people gather for Crazy for Composting event at NY Botanical Garden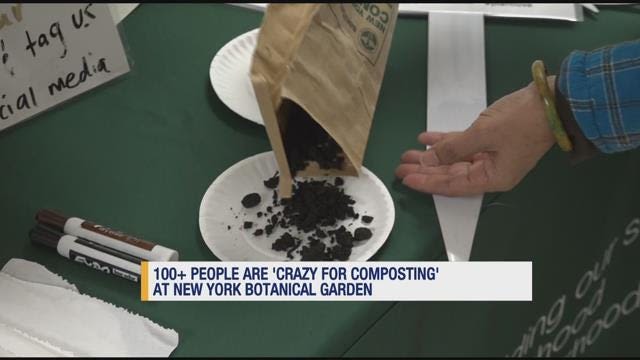 Over 100 people headed to the New York Botanical Garden Saturday to learn more about the earth's natural recycling system.
The Crazy for Composting event featured workshops and panels to give attendees resources on how they can compost in their own backyards or in urban homes.
The Department of Sanitation provided brown bins for people in urban homes so their food scraps could be collected by the city.
Jessica Tobon, the Outreach and Education Coordinator with the NYC Compost Project, says some benefits of composting include providing a cleaner atmosphere for the environment and reducing our carbon footprint.
Tobon says that once people start to compost, it teaches them about the natural cycles of life.
Compost is decayed organic material like lives and yard waste that naturally decomposes into soil-like material.