Pelham Bay community co-names street to remember cheerleading coach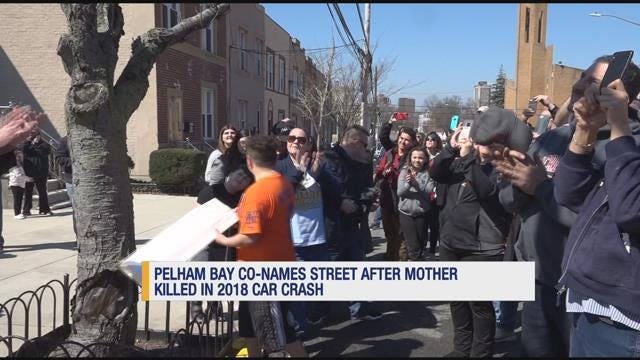 The Pelham Bay community gathered Saturday to co-name a street after high school cheerleading coach who was killed in a car accident last year.
The intersection was co-named Michelle Muccio Way. The street is located near the parish she grew up in, St. Theresa's.
Muccio, 44, was killed in a car crash on I-95 near the Baychester Avenue exit after police say she was cut off and lost control of her SUV. She worked as a coach and volunteer at Cardinal Spellman High School.
Muccio's father says she was on the way home from a play at the high school when the tragedy occurred. She is survived by a husband and three daughters.
Muccio's childhood home is located down the street from the newly co-named intersection. She met her husband in the neighborhood as a teenager and they were married for more than 20 years.