Photos released of 2 men wanted for shooting 16-year-old in the head in Mott Haven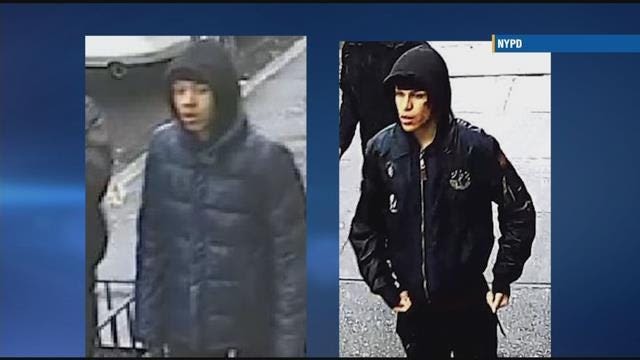 Two people are wanted for questioning after a teenager was shot in the head last month at a NYCHA playground in Mott Haven.
Police have released new photos of the two people they believe are responsible for the March 21 shooting of 16-year-old Ocean Conway.
According to detectives, the incident happened around 6 p.m. as Conway was walking down East 143 Street.
They say that is when two teenagers approached him outside the basketball courts of the Patterson Houses. Investigators say they pulled out guns and started shooting at Conway before they ran off.
Detectives tell News 12 it seems Conway and the suspects knew each other and had some type of prior conflict. 
First responders rushed the teen to a local hospital where News 12 is told he's in critical but stable condition.
The suspects are believed to be in their late-teens or early 20s and both were last seen wearing dark clothing.
Anyone with information is asked to call police.