Police: 2 men on dirt bikes rob man on electric bike in Fordham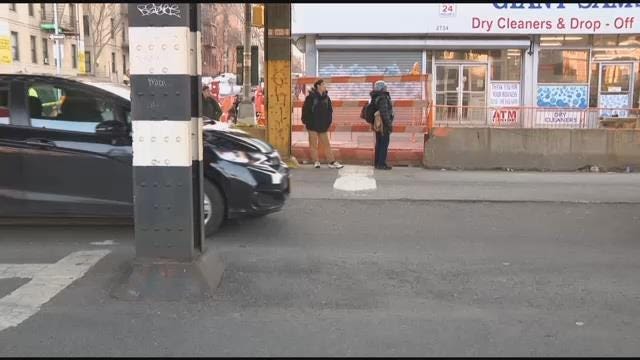 Police are searching for two men involved in a bizarre robbery near Jerome Avenue and East 196 Street Tuesday.
Officials tell News 12 two men on one dirt bike pulled up to the intersection in Fordham where the victim, a 23-year-old man, was riding his electric bike.
They say they bumped into him on purpose before the dirt bike passenger got off and pushed the electric bike driver to the ground.
That's when they say the dirt bike passenger hopped on the electric bike and sped off with his accomplice on the dirt bike, leaving the electric bike driver behind.
News 12 is told it all happened around 10:30 p.m.
Police tell News 12 no one was injured and that they're looking for the suspects on the dirt bike.