Police: 27-year-old man shot, injured in Melrose apartment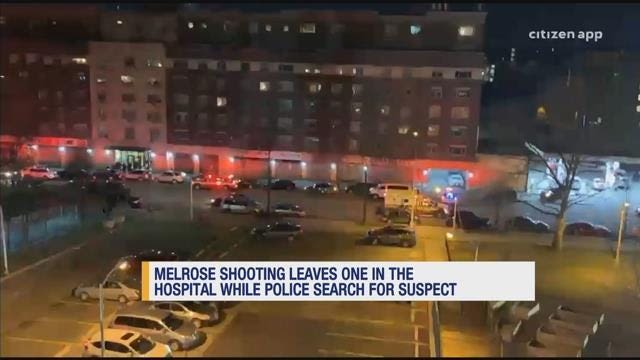 A man was shot and injured in a Melrose apartment Saturday night, and the shooter remains at large.
Police tell News 12 the incident happened in a fifth-floor hallway inside an apartment at 675 Morris Ave. They say a 27-year-old man was shot in the neck at around 10:20 p.m. 
Officials say that the victim knew the shooter and that the attack came after an argument between the two men.
The suspect ran off after the shooting.
Police tell News 12 the victim did not live in the building but is a Bronx resident. There is no word yet on whether the shooter lives in the building or why both men were there.
The victim was taken to New York City Health and Hospitals--Lincoln in serious condition, but is expected to be OK.
Police say he is being uncooperative and not giving them much information about the incident or the suspect.
While some residents weren't surprised about the shooting, others say they wouldn't expect it to happen in that area.
"It seems like a good place, a good neighborhood," said Mel Lucas of Melrose. "They got some new buildings that came up around the corner and things is really trying to shape up around here."
Police ask anyone with information on the shooting to contact them.