Police: Man followed off Bx11 bus, attacked and robbed on Jennings St.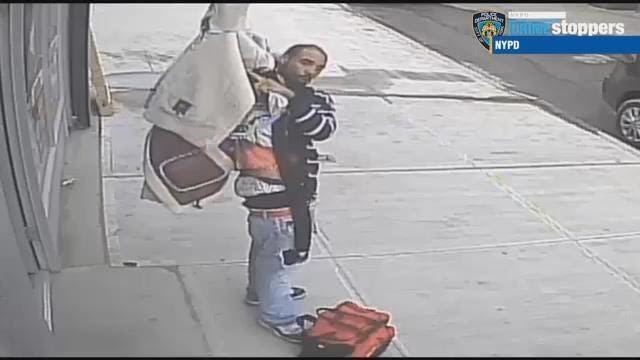 A man is accused of attacking and robbing another man in broad daylight, according to police.
Police say it happened on Feb. 15 around 1:30 p.m. They say the suspect and the victim were riding the Bx11 bus.
The 60-year-old victim told police he got off on Jennings Street and the suspect followed him off the bus.
That's when the victim told police they got into an argument and he was shoved against a scaffolding wall.
Police say the suspect then removed the victim's ring off his finger and ran down Jennings Street. The victim suffered a small laceration to his right hand.
Police believe the suspect is around 30 years old with gold fronts on his teeth. He was last seen carrying a red and black duffel bag.
Anyone with information is asked to call police.